6th Grade Art:
This was the last week of Term "C" art classes for 6th grade. We spent our last day melting our plastic abstract flower forms into 3-dimensional bowl-like shapes, which will be hung up in the cafeteria and become part of our year-long installation inspired by the artwork of Dale Chihuly. We had a short schedule today (and were a little bit busy!) so there is no student blogger this week.
7th Grade Art:
Seventh graders are on a field trip today! They went to Drury Lane to see "A Christmas Carol." Today was also the last day of Term "C" art classes for 7th grade. Here are some of our final painted portrait projects from the term. You can now view them all
on our Artsonia gallery, along with some awesome reflective artist's statements
to go along with the work.
During classes this week, students finished up their observational pop can drawings, which will also be posted soon on our Artsonia gallery, so be sure to keep an eye out!
8th Grade Art:
Today was the last day of art for 8th grade quarter 2 students! Many of the students were very busy finishing up their pixelated self portraits. Here is a preview of some of the awesomeness I've seen so far! Also today, students took their ceramics choice projects home to show off and/or give as holiday gifts! So act surprised! :)
In other art news...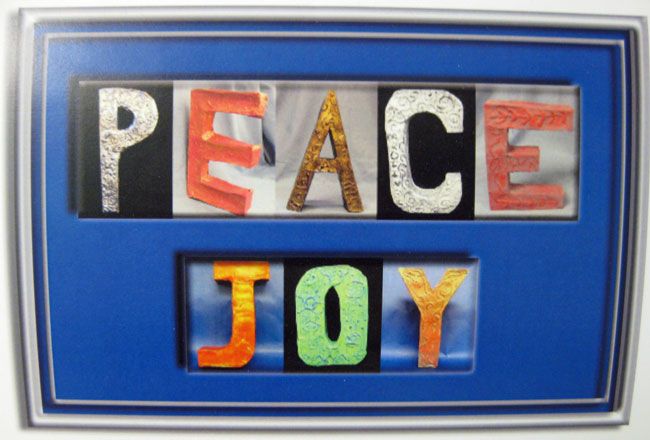 Sandburg Middle School student artwork is on the cover of the District 205 holiday card this year!
I was contacted almost a full year ago to arrange the artwork for the card, and it's finally here! This artwork was done by current 7th grade students (who were in 6th grade at the time of selection). Didn't it turn out awesome?!
On Tuesday night at the school board meeting
, 8th grader Jack Rosenberg was honored for his inclusion in the IAEA Student Art Show with a special proclamation by the school board.
Read more about our experience on this blog post
. Congratulations Jack!
The
Elmhurst Art Museum has art camps over winter break!
You can still
sign up here
. You can also register for winter art classes that begin on January 5th! Full details and signup info
here on the EAM website
.
Have a great holiday/winter break and don't forget to MAKE SOME ART!
Thanks for another great week!
- Mrs. L.