Bad news, guys. I fell last week on Tuesday night and broke my elbow. Went to the emergency room and an Orthopedist only to discover that I needed emergency surgery on my elbow (they put screws in it!). So, the rest of the year in the art room has been totally shot. I feel awful about it. There will be subs to get you through, but I'm out for the rest of the year, recovering from my injury/surgery.
I'm so sorry.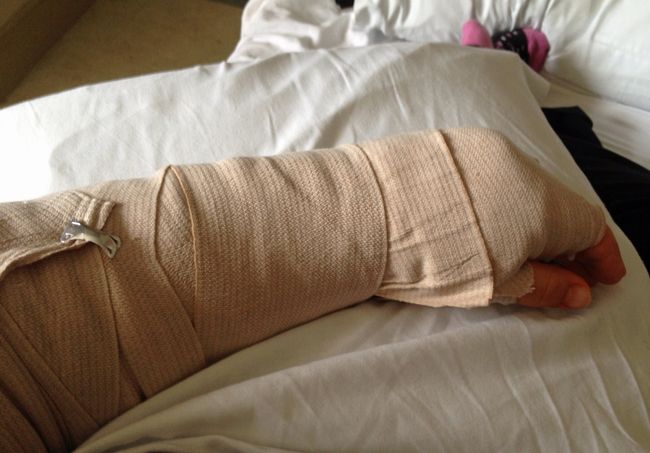 I can, however, do a short recap of where we were before all of this happened, and what still has to go on between now and the end of the year (just over a week or so):
6th Grade Art:
Letter sculptures = finished. These have been photographed and posted to Artsonia, thanks to Ms. Marotta, who will be my sub for several days while I'm out. You might recognize her, as she was my sub last year when I was out on maternity leave. I'm pretty sure these have all been graded (I think the grades need to be entered in Powerschool), but sculptures should go home this week coming up.
During class time in art, 6th graders will be working with pen and ink to finish out the school year.
7th Grade Art:
7th grade students took home their monochromatic portraits, but not before I took some fun photos with them first!
All during last week, students worked on their aluminum soda can still life using colored pencils and an actual soda can. I imagine those will be finished up this week. Any students who finish early will get to experiment with oil pastels to draw one of their crushed cans.
8th Grade Art:
Last week (and any days left this upcoming week!) are all about finishing up unfinished projects. Any students not finished glazing their ceramics will need to glaze. Any students not finished painting with acrylic on their plaster will need to do so.
I believe last week was also pottery wheel week for 8th grade students, and I'm hoping that all went well. You'll need to talk to your 8th grader for full details on that, I suppose.
I sincerely hope that everyone has a great summer and I hope to be back at 100% again this fall!
Thanks for a great school year!
-Mrs. L.