This week, we have an institute day on Friday, February 1st. I'm going to be attending a meeting all about using iPads in the classroom, so I'm super excited and hopeful that I'll learn a ton of new ideas for using our art iPads!
6th Grade:
This week, we finished our paper mache sculptures! I'm not going to post any photos until they're up on our Artsonia gallery - wouldn't want to spoil the surprise, but they're AWESOME!
Our 1-point perspective room drawings (aka sketchbook #2) were turned in on Thursday, so those have been graded and are currently awaiting photography and uploading to Artsonia.
Also on Thursday, we began learning about drawing techniques: hatching, cross-hatching, stippling, and doodle. We'll be using these techniques in our next major assignment, which is a pen and ink drawing! Exciting stuff coming up!
7th Grade: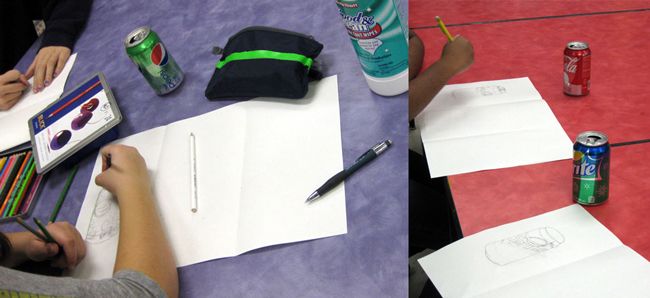 On Monday, we started a short still-life drawing unit. Students brought in canned beverages (soda, lemonade, iced tea, etc) and drew the cans (
the best part was getting to drink the soda in class on Monday at school!
). Then, we crushed them 1/2 way and drew them again. Then, we crushed them ALL the way and drew them a third time! These drawings will be finished up at the beginning of next week.
On Thursday, we turned in our Op Art-inspired drawings. These have been graded (check your grade in PowerSchool!) and are awaiting photography and uploading to Artsonia.
8th Grade: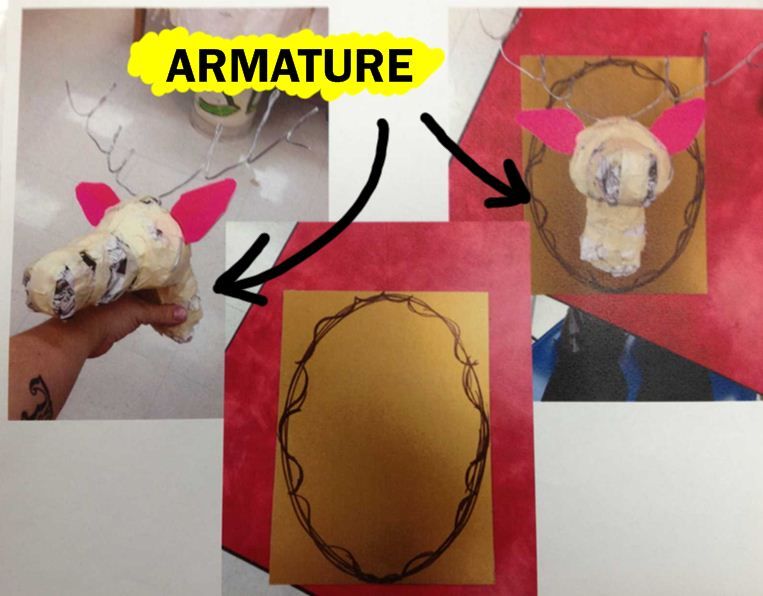 This week was spent on two things: finishing up the clay construction on our clay mugs (they are now awaiting a kiln firing), and starting the planning process for our faux taxidermy animal heads! Students had to research, find, and print out two photos of their animals: one front view, and one side view. They then sketched out their vision for their sculptures.
On Monday, we'll begin construction on the armatures for our final pieces. Also, sketchbook assignment #3 (the "master" copy) is due on Monday, so don't forget!
In other news...
This week brought a super awesome surprise! The iPEVO company sent us three iPad folio cases with bluetooth keyboards for our iPads! It was all part of the iPEVO "Wishpool" project. You can
view my wish here
. This company makes the coolest little gadgets, so
check them out
!
I can't wait to start using these keyboards to write up our artist statements for Artsonia!
Thanks for another great week!
-Mrs. L.