Today was the last day of 6th & 7th Grade "A" term art classes!
That means that the first 6 weeks of school is over! Wow - time really did fly! On Monday I welcome all new 7th and 6th grade students to art class for the start of "B" term classes!
6th Grade:
This week, we finished up all of our projects (obviously). On Thursday, students were sent home with their paper mache letter sculptures! Wanna check them out? There's a
whole gallery
of examples on
our Artsonia site
!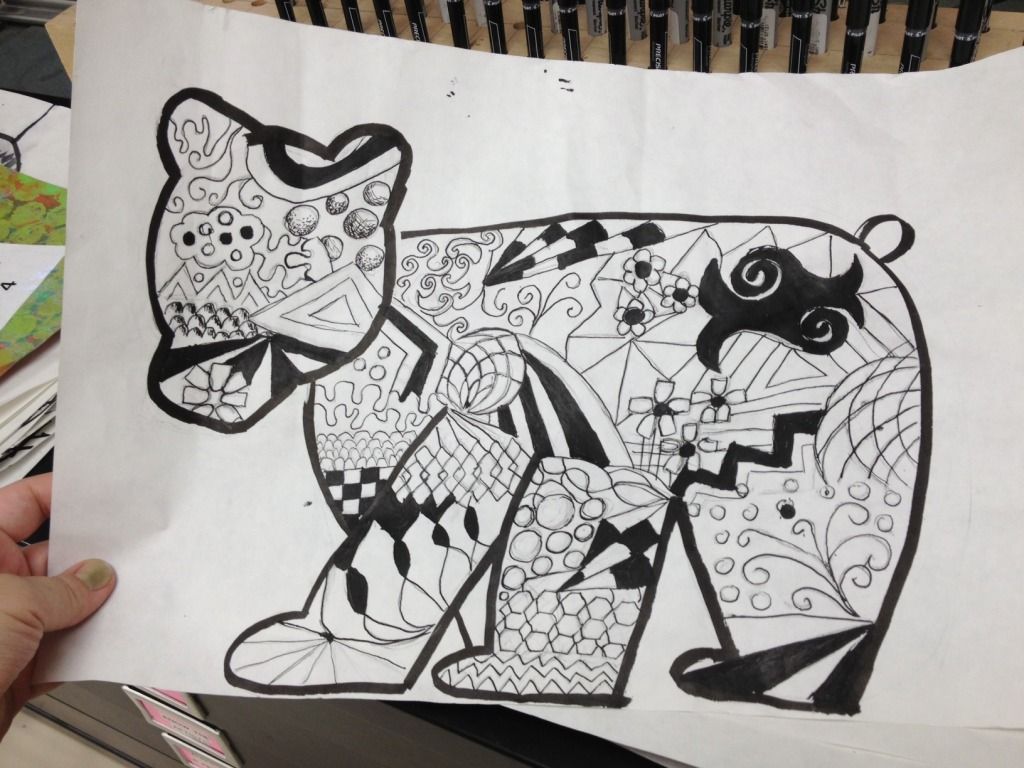 Although the first half of the week was spent finishing the paper mache project, we spent the rest of our time completeing our pen & ink patterned animal drawings. The last two days of the term were spent cutting out our drawings, gluing them to bright backgrounds, and fringing the edges of the paper to look like fabric - what a fun finishing touch! These projects will also be photographed and uploaded to Artsonia within the next week - gotta get final grades done first though!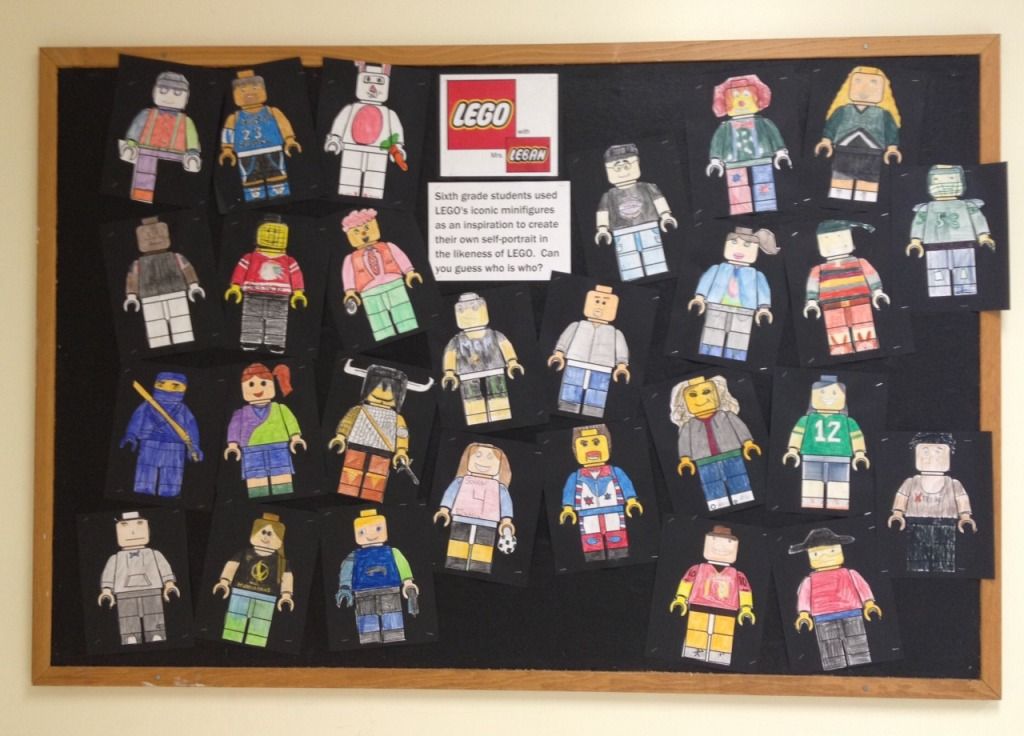 (Our LEGO characters on display in the hallway here at school!)
7th Grade:
We spent our entire week working very hard on our grid enlargement drawings. These drawings were done entirely in graphite, paying very special attention to the different shades, shadows, and highlights in the photographs that we chose. Although it could be difficult at times, many students found great success in obtaining a realistic likeness of their chosen celebrity!
8th Grade:
Still reeling from the excitement of pottery wheel week, we returned to "normal" back in the art room this week. First, we finished up our plaster sculpture construction (for those who needed another day or two). Then, we began the process of adding glaze to our hand-built clay mugs! Remember those? I havent
mentioned those
for a few weeks now! Once those have been glazed (the glaze is painted on with a paintbrush!), the mugs will be fired a second time. The glaze + firing is what gives the mugs a bright, glossy, food-safe and water-tight coating. Can't wait to see how they turn out!
In other news:
I'm reading a really good book right now, called
"Masterpiece" by Elise Broach
. I checked it out from our school library! It's about a beetle named Marvin who learns to draw tiny masterpieces with pen & ink using his tiny legs, and how he gets involved in an art museum heist! There's lots of information about
Albrecht Durer
and his artwork woven into the story. Exciting!
Thanks for another great week!
-Mrs. L.