Today is a teacher institute day; therefore, no student bloggers this week.
6th Grade Art:
This week, 6th grade students worked on the base, or background coat of their letter sculptures using acrylic paint. Each student picks two colors, and tries to have the two colors blend across from one to the other, creating an "ombre" effect. Next week, we'll begin adding all-over patterns on our sculptures, like the examples pictured above.
7th Grade Art:
We are making good progress on our monochromatic self portraits! We hope to finish these up next week, and even get started on a new project.
8th Grade Art: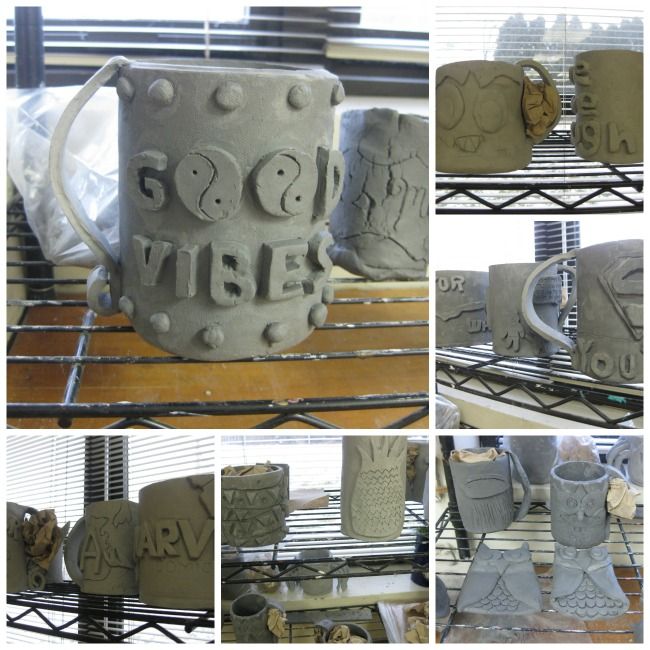 This week, 8th grade students completed construction on their ceramic art. After air-drying, they'll be put in the kiln for their first (bisque) firing, where they'll turn white. After that they'll be glazed and fired again. Next week, we'll begin a new project while we wait for the ceramics to dry and be fired.
In other art news...
Crochet club has made a bunch of tiny red hats to be donated to the
Elmhurst Hospital
for newborn babies. Aren't they the cutest?!
Thanks for another great week!
- Mrs. L.