I admittedly am having a hard time having student bloggers on the blog lately due to our out-of-the-ordinary scheduling. Next week won't be much better due to MAP testing... students will only have art class ONE day next week!
So, my apologies for not having more student writing lately. As soon as I can get enough time to grab some student bloggers and get back on track, I will!
- Mrs. L
6th Grade Art: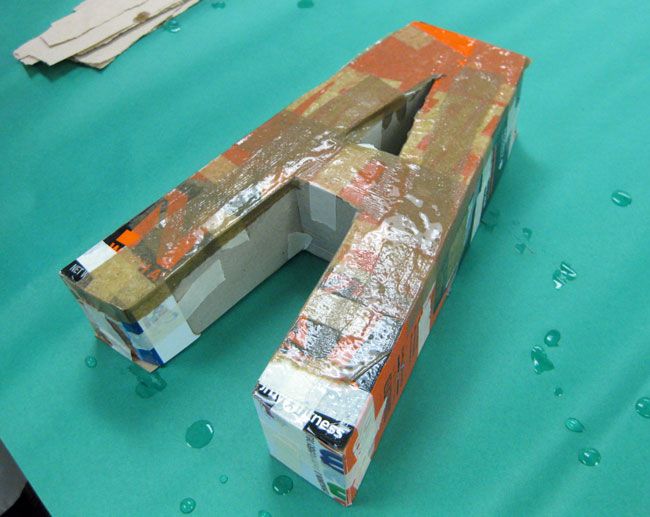 Abby's super neat letter "A"!
Sixth graders built cardboard block letter forms this week using cereal box cardboard. Everyone got to choose their own letter to create. 9th period has a LOT of letter "E's"! Today (Friday), we started layering paper mache over our forms. Hopefully we'll be able to finish this up next week!
7th Grade Art: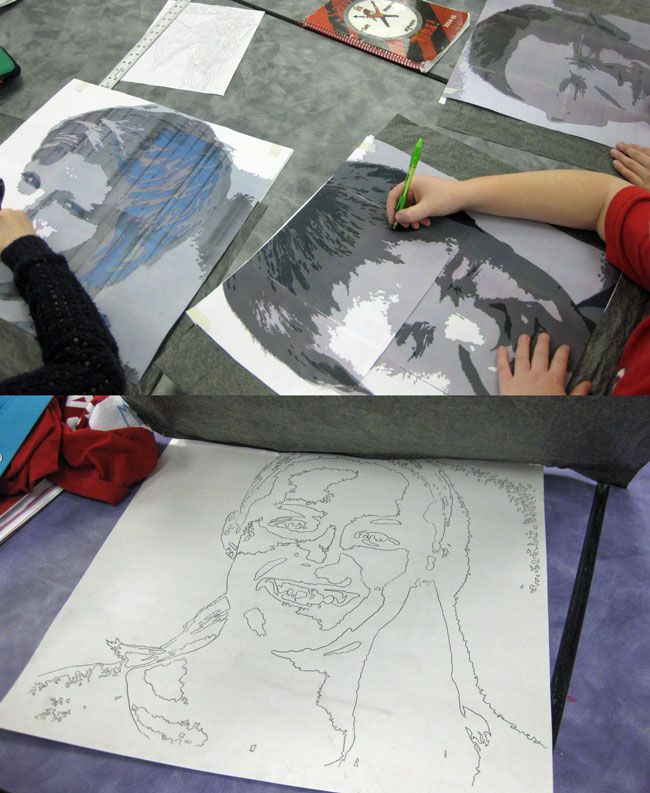 The transfer looks like a big coloring book sheet!
This week, 7th grade students altered their digital portraits using Adobe Photoshop. They then printed them out poster-size, which meant six sheets of paper! The printouts were taped together, like a puzzle, and then transferred onto large white paper using graphite paper. Next week, we will practice painting with tints and shades in preparation for our final painting work!
8th Grade Art:
Jaden rolls out his clay...
This week, 8th graders started working with clay! We finished planning our clay creation (first talked about
last week
), and on Wednesday, students who had completed a plan were given clay to begin rolling out and constructing their artwork! Students had to watch a how-to video that was unique to their project choice before they started working with clay. Want to watch some of these how-to videos?
Check them out on Mrs. Leban's YouTube channel playlist here
.
In other art news...
The
Art Institute of Chicago
has free admission for Illinois residents on Martin Luther King Jr. Day and every Free Winter Weekday (January 5–February 10). Plus, kids under 14 are always free—every day of the year. It's the best museum deal in town!
Special thanks to
Elijah's Coffee
in downtown Elmhurst for hosting our crocheted coffee cup sleeves holiday fundraiser! We raised close to $200, which will be donated to
UCCA Elmhurst
to benefit the food pantry!
Stop by and enjoy the January special at Elijah's Coffee in Elmhurst: from 3:00 pm until closing get a small Hot Chocolate for only $1.79. Make it a Mocha for 70¢ more! Valid at both locations until Jan 31, 2015.
Thanks for another great week!
- Mrs. L.