6th Grade Art: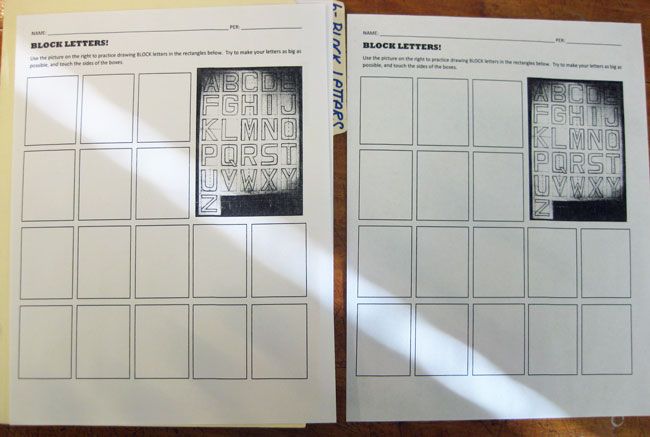 Welcome to "E" Term art classes new 6th grade students! We've had kind of a weird first week, but that's kind of how the school year has been going. I had a doctor appointment on the first day of art, so students worked on drawings for the
Doodle for Google 2014 contest
. If students complete an entry and have it filled out by a parent, I'll mail it in! I'll need them by March 13th in order to make the March 20th arrival deadline, so don't forget if you'd like to enter!
On Tuesday we had our
"First Day of Art" presentation
, and sent home
permission slips for our Artsonia gallery
. Make sure that you return your signed parent permission slip so that your artwork gets published online!
You can go here to view past student artwork
.
On Wednesday, we practiced using the Chromebooks to do all sorts of tasks, including collaborating on a class portrait!
Today, we began our first drawing skill: block lettering. This will be used for our first sketchbook assignment, which is a 1-point perspective name design. Block letters are also the inspiration for our big upcoming sculpture unit!
7th Grade Art: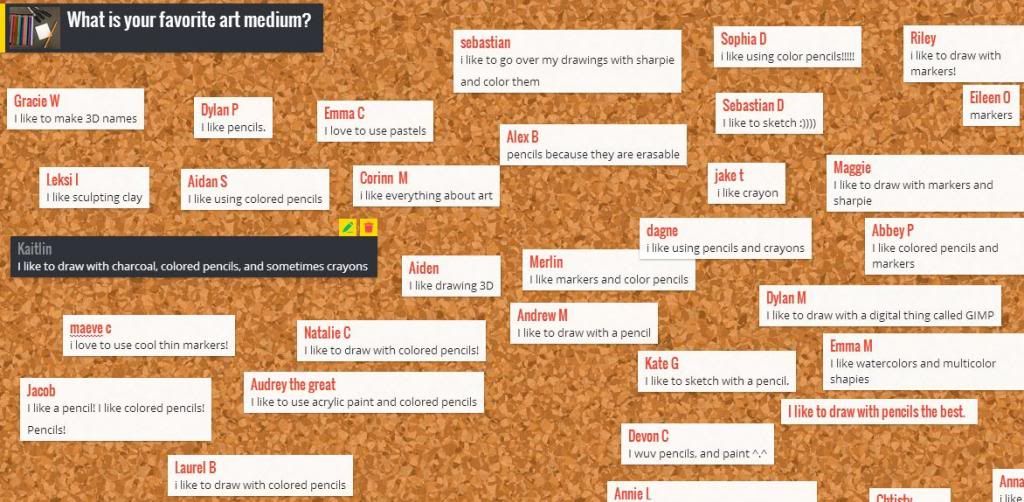 This was also the first week of art for 7th grade "E" term classes, and we also participated in
Doodle for Google
on Monday... see above for more details.
Wednesday was a big day for using Chromebooks in art. We completed lots of fun tasks, like:
8th Grade Art:
This week, we spent most of our time trying to get all of our clay pieces glazed! We are hard at work, getting our large pieces ready for firing and our mini mugs ready for sale at
Art in the Park 2014
! I'll be looking for some student and parent volunteers soon to help work shifts at Art in the Park in May (May 3 & 4, to be exact!) and help sell mini mugs to the public. Once again, we'll be raising money for the UCCA food pantry.
Next week, we'll be in a bit of a panic mode, trying to finish up projects while ISAT week is also going on... but we'll manage, as we always do!
In other art news...
This
4-year old makes paper dresses with her mom
, and they are totally cute and amazing. Such a fun story!
MARCH IS YOUTH ART MONTH!
Next week on Monday, the following announcement will air on Spartan TV in the morning. In honor of Youth Art Month 2014, I am hosting a "creativity challenge" for students: to DO SOMETHING CREATIVE, EVERY DAY - and tell me about it! At the end of the month, I will randomly choose a winner from each grade level to receive an art prize pack! There are two ways to enter:
email me
OR
enter online
(you must be a D205 student to enter).
Every week, I will also feature some of my favorite entries here on the blog!
Thanks for another great week!
- Mrs. L.