6th Grade Art: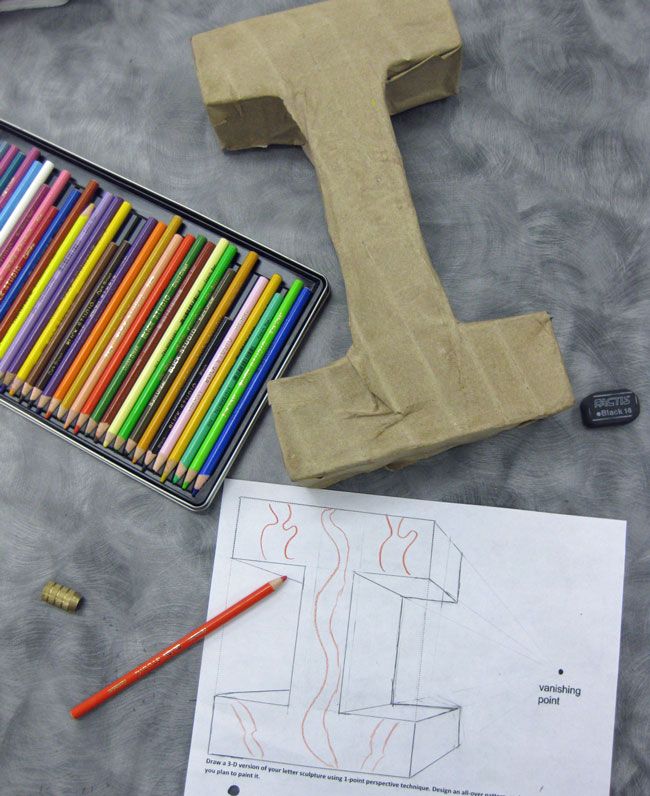 Ivan's paper mache letter "I" and his drawing plan for how to paint it!
"On Thursday we finished covering our cardboard sculptures with paper mache. Today we are going to start drawing... Woo! I waited all day for this. We are learning how to do it now. pretty interesting stuff."
- Ivan H, Period 8
7th Grade Art:
Sam's portrait outline and value scale are all ready to start painting!
"This week in art we started drawing and painting our self portraits. We first trace our faces with graphite paper. Then you label the different shades of color, and then you paint!"
- Sam R, Period 5
8th Grade Art:
Jessica's Pixel Portrait is off to a great start!
"This week in art class, we were introduced to pixel portraits. We worked with adobe photo shop to edit our picture for this project. We placed a grid over our picture and then made a bigger grid with sharpie over the top. Then we took grid paper and colored in half or full squares to make it look pixely. I mixed colors to make look more like the picture."
-Jessica D, Period 2
In other art news...
Special thanks to
Mrs. Stezowski, our PTA President
, for helping to hang yet another batch of 6th grade Dale Chihuly-inspired works in the cafeteria! Each installment fills the ceiling space even more - the pictures don't do it justice. So cool!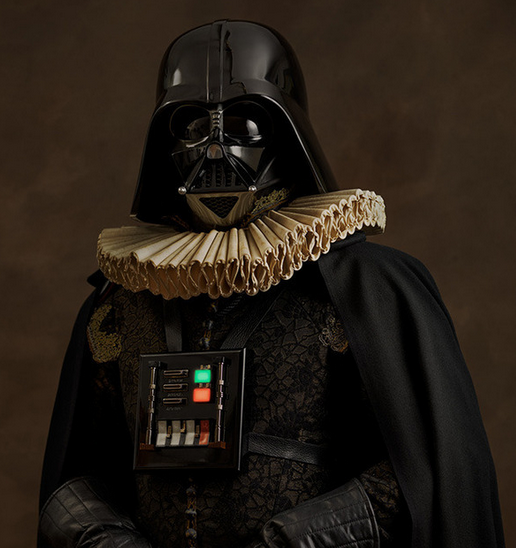 This is amazing and hilarious:
Nerdy photo series turns superheroes into 16th century works of art
.
Thanks for another great week!
- Mrs. L.