6th Grade
I can't believe we only have two weeks left after this! I know I feel like I say this every time, but this term has REALLY flown by! Most of this week was spent finishing up our 3-dimensional block letter sculptures! Students got to choose a base coat color and a "wash" color to put on as a finishing paint coat. It's been really fun seeing how the color combinations turn out! Next week, I'm going to get these projects graded and photographed and up on Artsonia - and then sent home to be enjoyed in person! Yayy! On Friday, we started our final sketchbook assignment, which is a wooden mannequin drawing. This drawing will be due Tuesday, November 6th.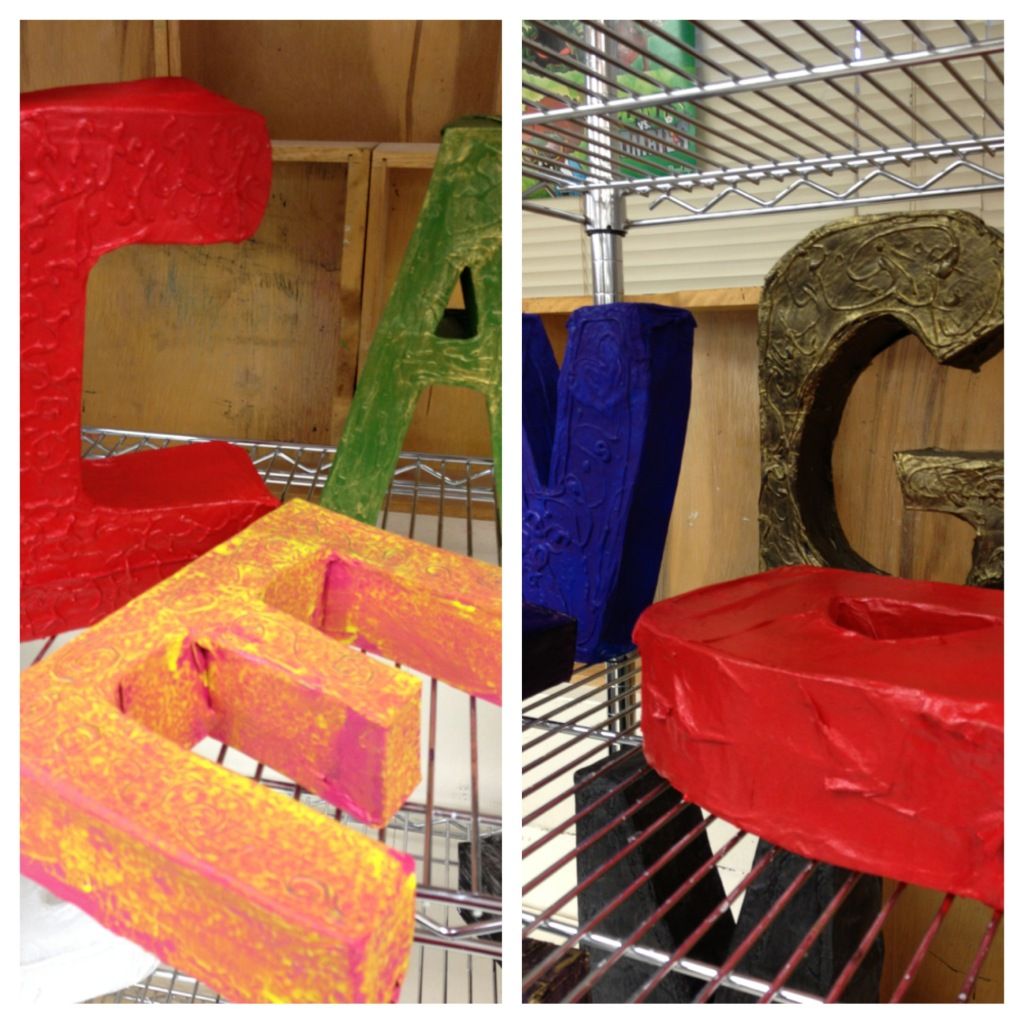 7th Grade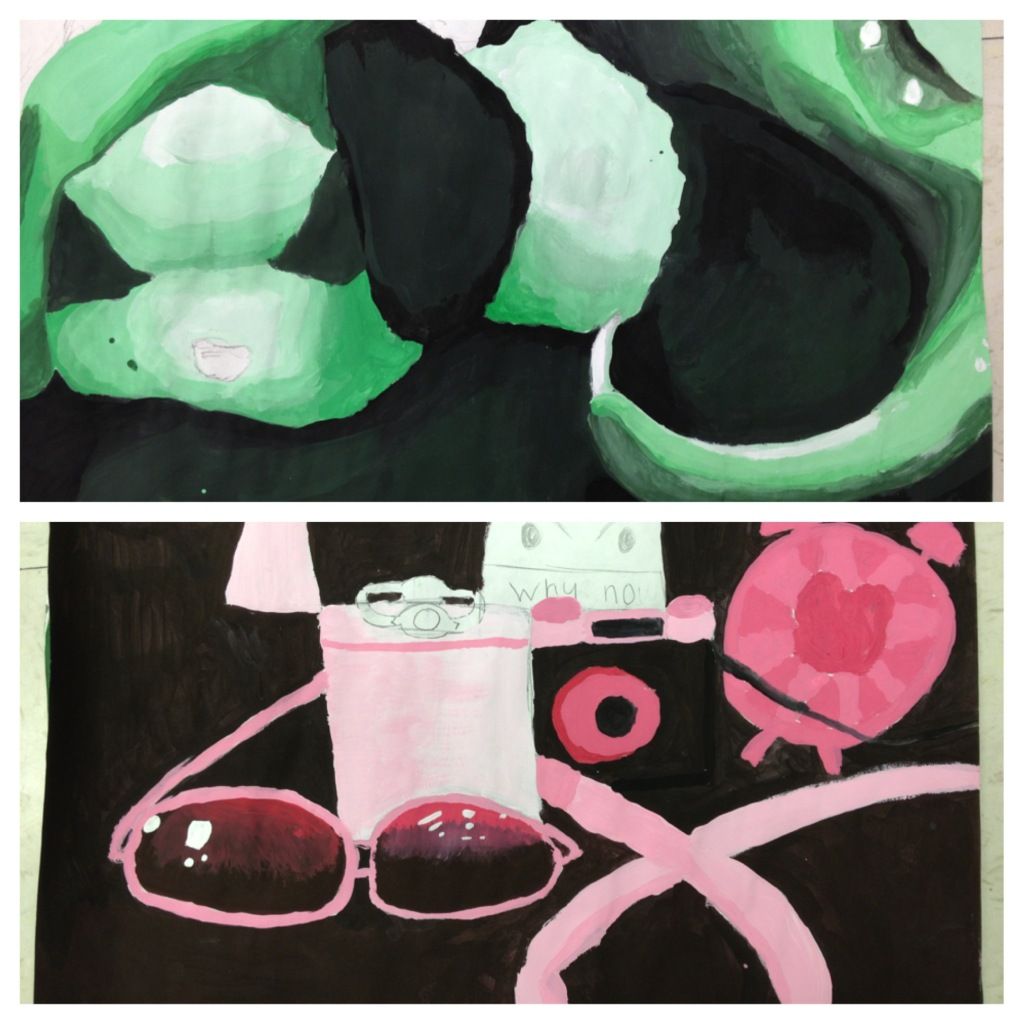 This week was spent working on two projects: first, our still-life paintings, which will be finished by the end of class this upcoming Monday. Secondly, we created a graphic black and white composition inspired by Op Art for our second sketchbook assignment. You can
check out those drawings on our Artsonia gallery
. I think that this group of students did especially well on these drawings. In order to help us with our own artwork, we spent time in class looking at and evaluating drawings to find good contrast. I think the results are excellent!
The next two weeks will be all about drawing portraits! First, we have our third sketchbook assignment, which is a realistic self-portrait that is drawn using a mirror (due Nov. 6). Then, we'll be spending the rest of our class time creating large-scale grid enlargement drawings of a celebrity, chosen by the student.
8th Grade
This was our first week of quarter 2! Sadly, I missed the first day of class due to a district meeting, but we found a fun way to introduce ourselves while I was out: LEGO portraits! If you've been following the blog for a while, you've probably noticed that it's my new favorite project this year, and that I've done this assignment across grade levels (if we have extra time for it) several times this year already with different classes.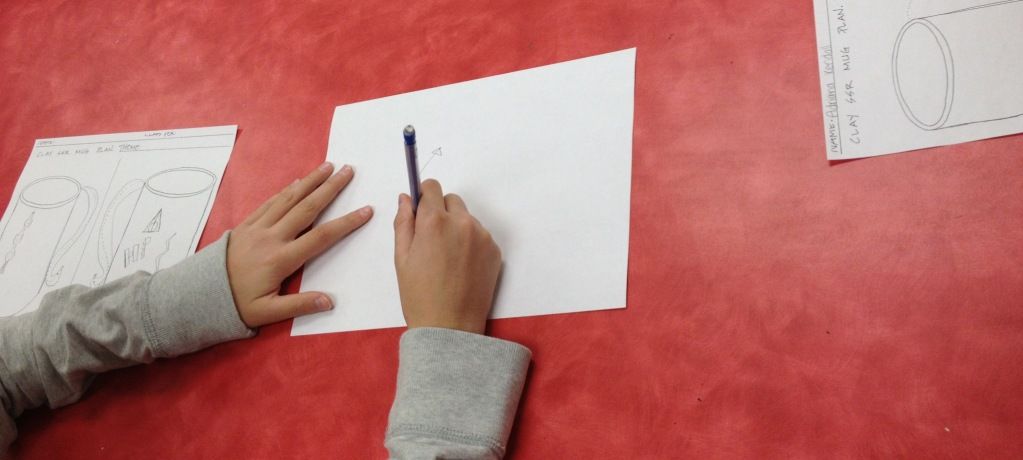 On Wednesday and Thursday, we started our first sketchbook assignment, which is a scene from a favorite book. This will be due next week on Wednesday (October 31st - Halloween!). Friday, we began planning for our first major in-class project: glazed clay mugs!
In other news...
The art room is in the process of getting a brand new kiln! The old one was in a very bad state (I think it may have been original to the building...!!!) and was letting fumes out into the classroom (ick!). The new one has arrived, but isn't 100% up and running just yet. So we're pushing through with our clay mug project and hoping for the best! Excited to test out our new equipment - yayy!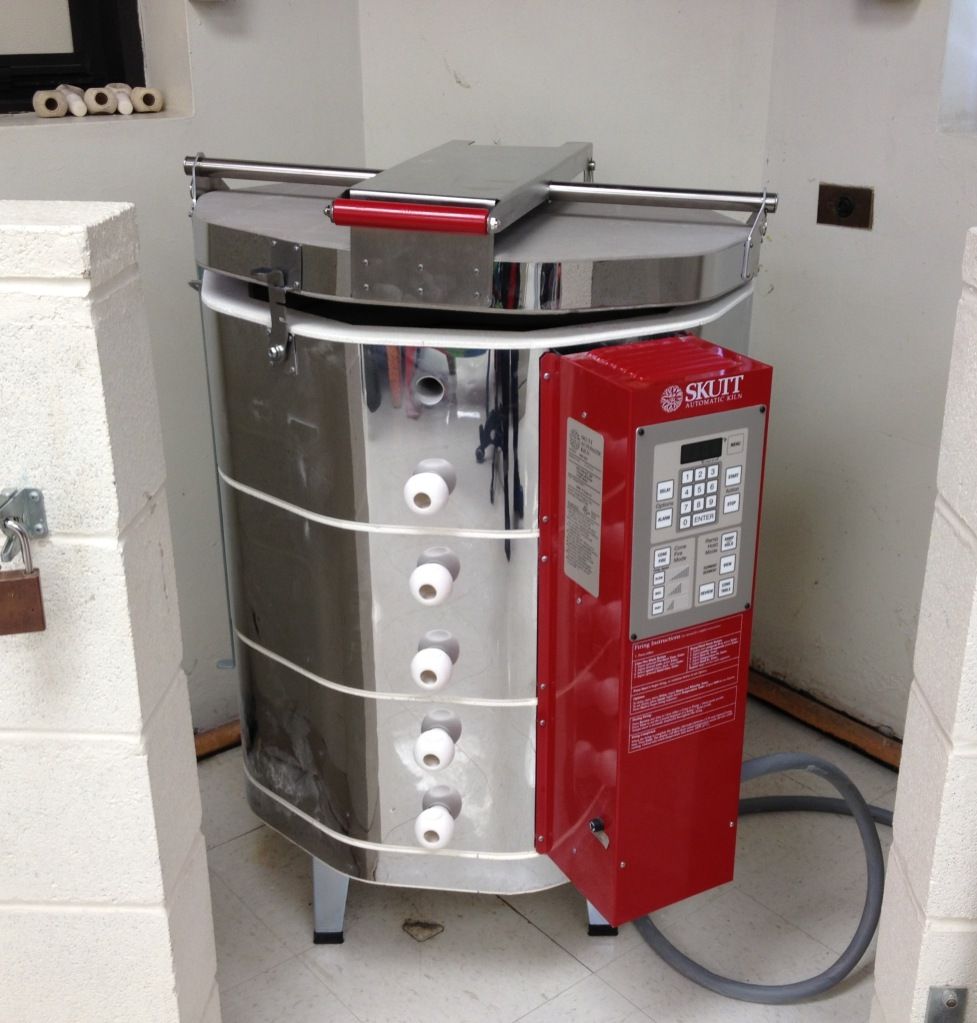 Also, here's an exciting upcoming art opportunity:
Blue Lake Fine Arts Camp is a non-profit summer school of the arts specializing in two-week arts programs for intermediate and high school students. A scholarship representative from Blue Lake Fine Arts Camp will be visiting Bryan Middle School to share information about the camp and audition students for scholarships. Sandburg students are invited to take advantage of this opportunity.

Any student who auditions will be considered for scholarship aid toward tuition to attend the camp. The representative from Blue Lake will visit Bryan on November 6th and 9th. Band, Orchestra, Choir, Art, and Drama students may audition after school between 3:45 and 5:00 p.m. Each audition lasts approximately 5 minutes. Please contact Brian Berg (bberg@elmhurst205.org) by Thursday, Nov. 1 to schedule an audition. The Blue Lake representative will present a 10 min slide show presentation with information about Blue Lake from 4:00 – 4:10.

You are encouraged to visit Blue Lake's website at:

http://www.bluelake.org

to learn more.
(Please note: the art "audition" is typically a portfolio review where the students submit artwork that they have created.)
Thanks for another great week!
-Mrs. L.