6th Grade
This week was all about SCULPTURE! We worked very hard this week constructing our block letters from cereal box cardboard. These 3-D forms were stuffed with newspaper to keep the shapes sturdy. Starting today, we began layering paper mache over the forms. Next week, we'll finish the paper mache layers and add other finishing techniques.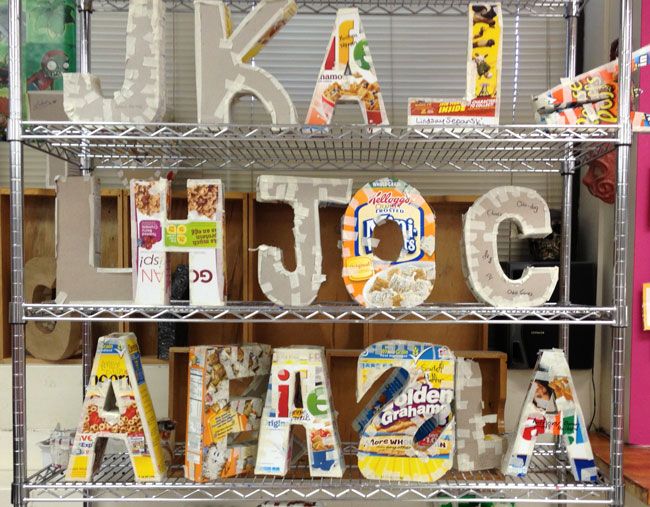 In class, we are also working on a 1-point perspective room drawing, which will be due next week.
P.S. Check out
our latest work on Artsonia
!
7th Grade
On Monday, we printed out celebrity portraits for our grid drawing assignment. Our final drawings will be 12"x16.5" black and white sketches drawn in graphite. Wednesday, Thursday, and Friday were spent working on the actual drawings. We are using viewfinders to help us concentrate on the individual grid squares from our printouts, and blending stumps to blend and shade our graphite.
P.S. Check out
our latest work on Artsonia
!
8th Grade
This was pottery wheel week! On Tuesday, we watched an instructional video all about the pottery wheel featuring
Danielle "The Clay Lady."
Wednesday, Thursday, and Friday were all wheel days, and students had an assigned rotation for taking turns.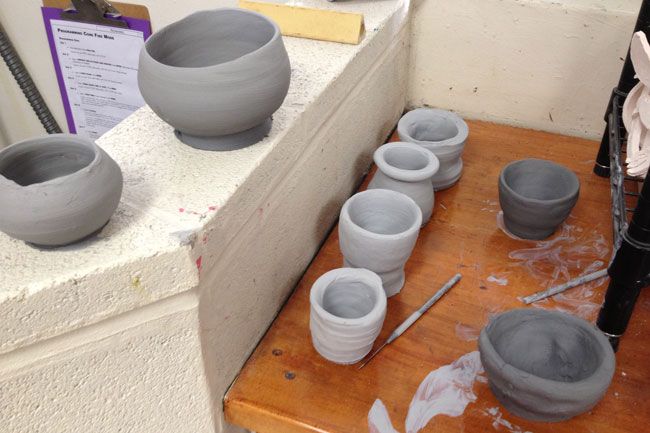 On days that the students were not on the pottery wheel, they worked on sketchbook assignment #3. The topic is "draw your greatest fear." (Yes, this is different from the one on the website - we changed it up this quarter!) The topic was inspired by Ms. Best's AP art portfolio project. She talked to 8th grade art classes about course offerings in art at York HS, and showed off some of her work.
Sketchbook #3 is due next week on Wednesday.
In other news...
I made myself into grumpy cat. Enjoy.
Thanks for another great week!
-Mrs. L.