Don't forget that
Artsonia
is a great place to buy unique holiday cards and gifts while supporting your child's art program! 20% of all purchases go back to the art department. There are special holiday items available and sale prices going on right now! Below is a sample of what you can find: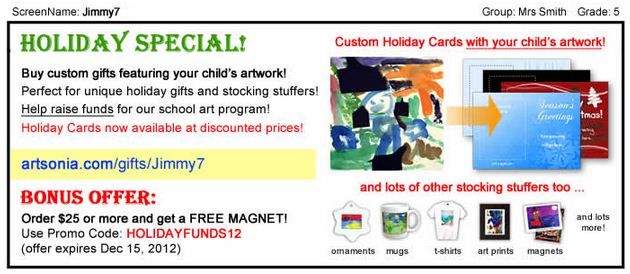 6th Grade
This week was our last week of "B" term art! I'm going to really miss everyone! In class this week, we finished up our African art-inspired patterned animal drawings. The final ink drawings were cut out and mounted onto colored construction paper that was cut into "fringe" on the edges to make it look like a textile. Check out this example by Erin below - she decided to go all out and weave a paper background! Pretty cool, huh?!
We also turned in our manikin drawings (our final sketchbook assignment) this week. Check them out on
our Artsonia gallery
!
7th Grade
This was also our last week of "B" term art classes! Our time was spent finishing up our celebrity grid drawing portraits. A fun tip for when you're drawing using the grid method: try working upside-down! By drawing upside-down, your brain is forced to look at the shapes you see within each grid square and focus on the shapes and value that you see, rather than the particular facial feature (like an eye or nose).
We utilized the upside-down grid method in this assignment, and I think the results are really amazing! Check it out below!
8th Grade
We've been working on two different projects in art class! First, we've been finishing up construction on our clay mugs. Those will be going into the kiln within the next week or two - they have to sit out and air-dry completely before firing.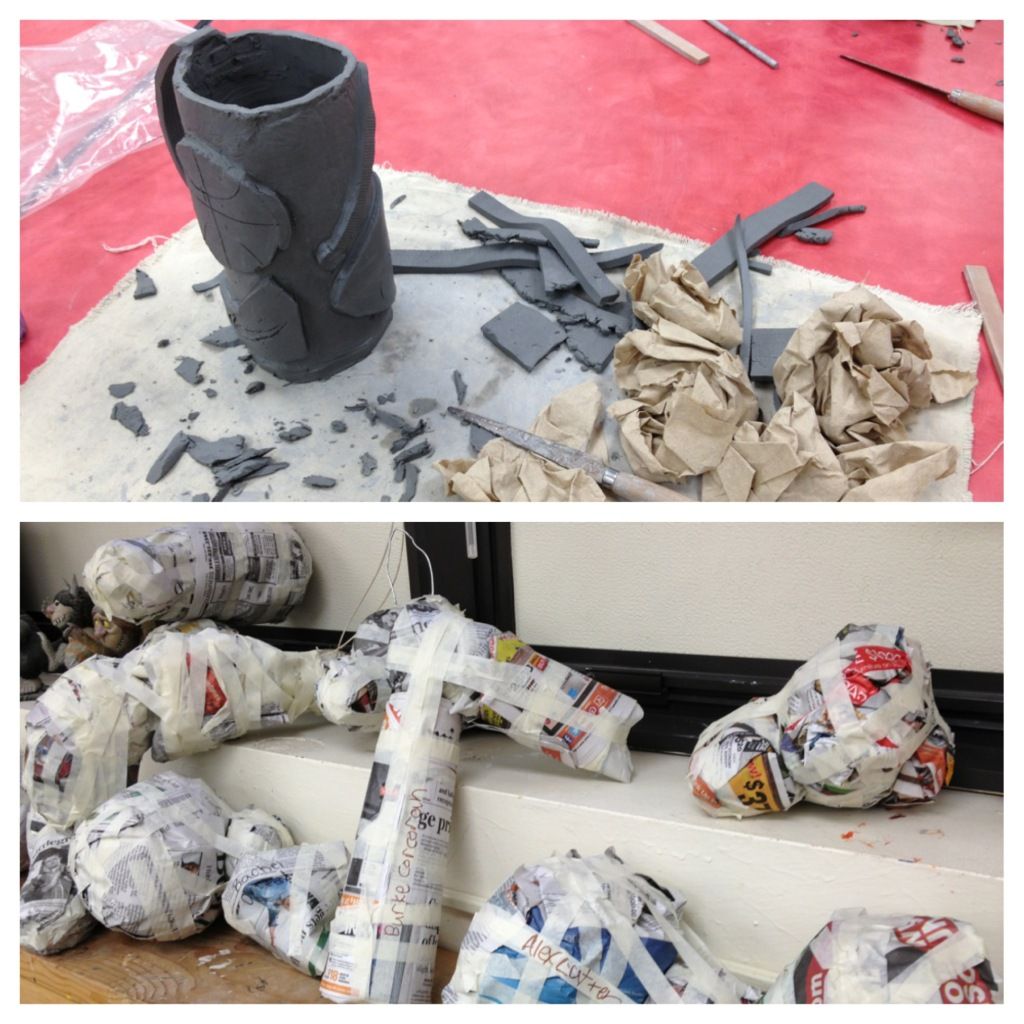 In the meantime, we've started our plaster unit! We've been researching animal photos, sketching out ideas, and just began construction on our armatures yesterday. Construction on these animal head sculptures will continue all through next week. If last quarter's sculptures are any indication of what our results will look like, the final pieces will be totally amazing!
In other news...
Thursday, November 8th was Bram Stoker's birthday, and Google had a pretty awesome logo for the day. Check it out above! Kind of a fun post-Halloween goth design!
Thanks for another great week!
-Mrs. L.