Looking for an awesome holiday gift for your art-loving son or daughter? How about some art supplies?! Below is a list of art-related gift ideas for the art student in your life:
1.
A graphite drawing set
. This set by Cretacolor has pretty much everything you'll need: an eraser, a blending stump, 3 GraphitAquarell pencils, a Monolith Aquarell graphite pencil, two graphite sticks, a black pastel pencil, and one Nero pencil for deep black lines.
2.
A really great set of colored pencils
. As a student, I always asked for Prismacolor pencils, but I've recently discovered Blick studio brand artist's colored pencils. They're very comparable, and reasonably priced. Perfect for the middle school student in your life. Splurge and buy the 36, 48, or 72 pencil sets! (We use the 24 pencil sets here at school.)
3. An awesome fancy sketchbook with "good" drawing paper is always a welcome gift. I like
this one from Canson
. I recommend the 9"x12" size, but there are many different ones to choose from! Sometimes the tiny sizes are fun for travel.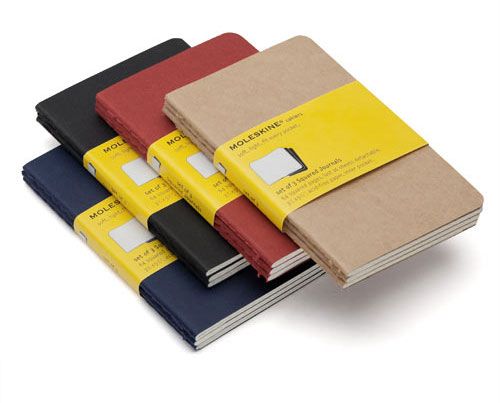 4. If you really want portability with your artwork, consider a
pack of Moleskine Cahier sketchbooks
. They're sold in packs of 3, and easy to carry around. A few years ago,
I participated in the Sketchbook project
, and these were the books that were provided to us. I used mine for collage, watercolor, colored pencil, marker, and graphite. I was very pleased with the quality of the product. And they're cute, so who doesn't like that?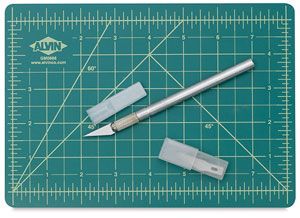 5. For the collage enthusiast, a great
exact-o and cutting mat set
is key. I like this set by Alvin, and have something very similar in my own art studio at home. We also use these cutting mats in the classroom!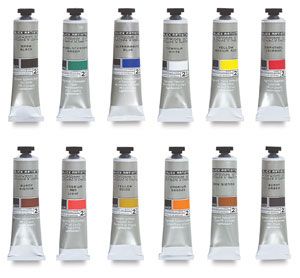 6.
A set of artist's acrylic paints
is perfect for a budding artist. Acrylic paint (the good kind) can be fairly expensive, so a set like this would be a welcome gift. I recommend the basic 12-color set, which contains
the most popular colors in 2 oz tubes, including Burnt Umber, Burnt Sienna, Raw Sienna, Yellow Oxide, Naphthol Crimson, Cadmium Orange, Phthalo Green, Yellow Medium Azo, Cadmium Red Light, Ultramarine Blue, Titanium White, and Mars Black.
7. If you get nice paints, you've gotta have some brushes to go with it!
This set by Royal Langnickel
is a good choice for a couple of reasons. First, there is a good mix of small, medium, and large size brushes. I happen to be a big fan of the "filbert" shape (like an upside-down letter "U"), so I was happy to see one of those in there. Also, the special "soft grip" handle is nice to hold.
8. Now, if you get nice brushes, you've GOT to be able to keep them that way! I'm all about buying high-quality supplies and taking care of them the right way to make them last. We use
The Master's Brush Cleaner
in the art room to keep our brushes extra clean, but it also conditions the bristles and helps them to retain their shape. Win!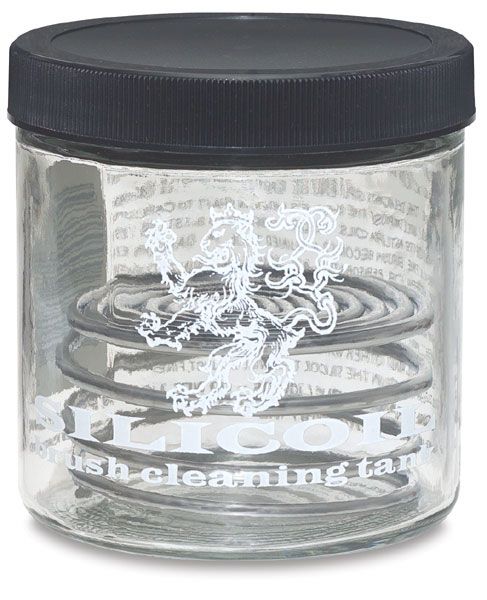 9. The final step in keeping your paintbrushes nice is to use a
brush cleaning tank
. It's basically a glass jar with a metal spring inside that helps separate the brush bristles and allows chunks of paint to settle to the bottom and not get smashed up into the ferrule (metal collar part) of the brush. I have one at home that I use all the time, and I wish these were made in plastic so we could use them here at school, too. Make your little artist feel fancy by buying them one of these and their brushes will stay extra nice for extra long because they've been cleaned properly.
...It was fun creating this list, since I got to window shop through the
Blick store
in order to compile it all! Of course, if you can't decide, a gift card is always a good option - then your artist can decide for his/her self what to buy!
Happy Holidays!
-Mrs. L.