In Eighth grade this year, we made mugs - functional mugs that can be used to actually drink out of here at school! The idea is that students can use them in their Language Arts classes during SSR (sustained silent reading) in the library while they drink hot chocolate. This is a tradition that's gone on in our school for several years now, but typically with styrofoam cups or store-bought mugs brought in from home.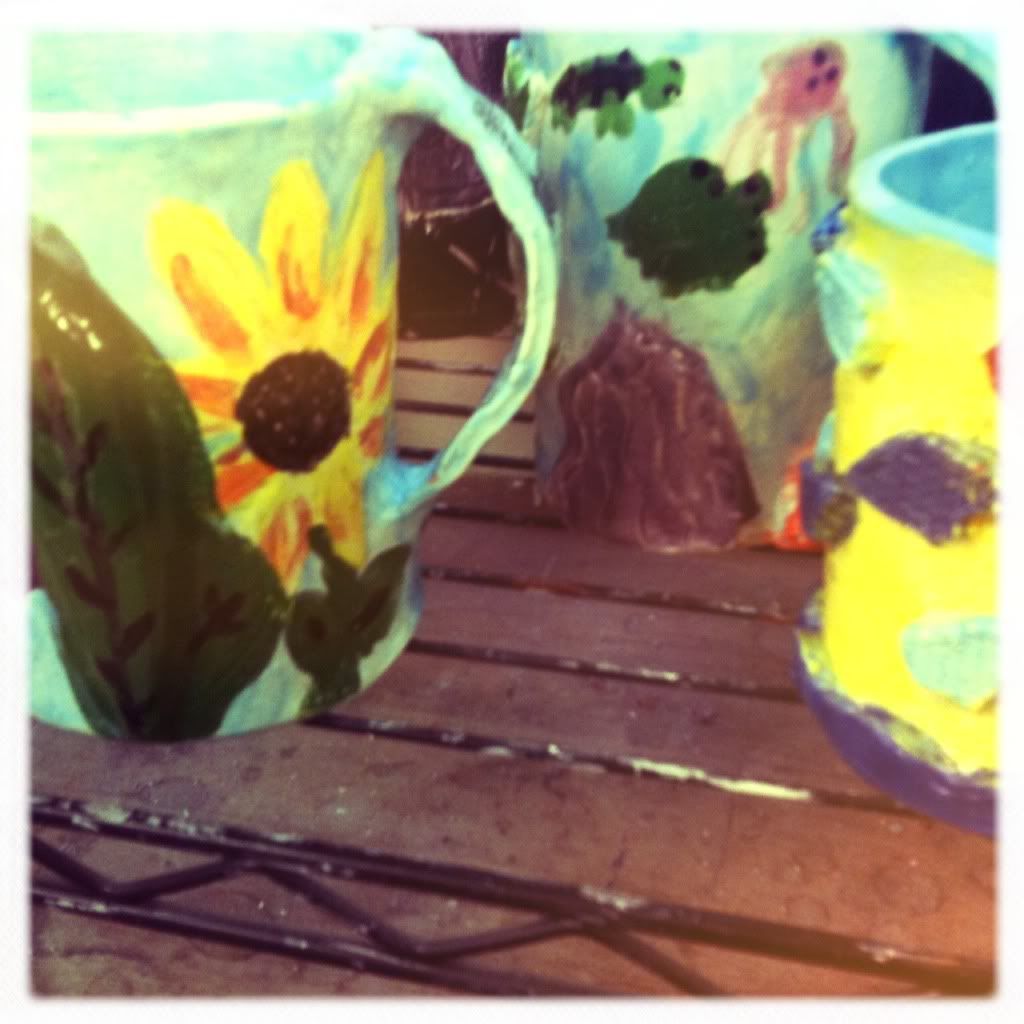 I thought to myself, "How fun would it be to promote reading, visual arts, and being environmentally-friendly all in one project?!" And the mug project was born. This is our first glaze firing of the year, and my first glaze firing with students, EVER. I used Teacher's Palette glazes from Amaco. I think the final projects turned out really cute!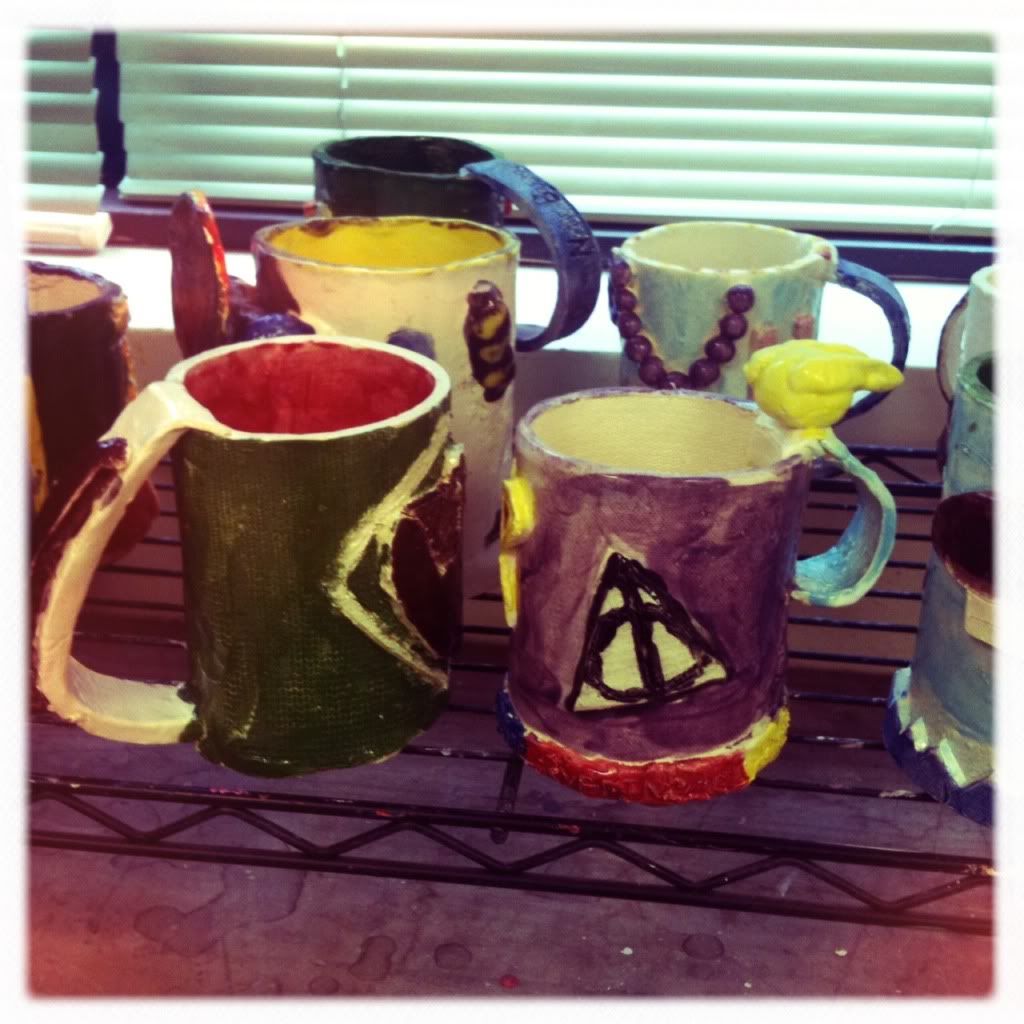 The theme of the mug design is your favorite book or book genre. We built these mugs by hand, from slab construction. We rolled a cylinder, gave it a bottom, and added a handle. The decorating was entirely up to the students!
I used my Hipstamatic iPhone app to take these photos, which give them a bit of a vintage feel. I started using my iPhone more frequently for photography since last weekend, when Mr. Leban and I went on a family vacation to the
Milwaukee Art Museum
. But more about that soon...