6th Grade Art: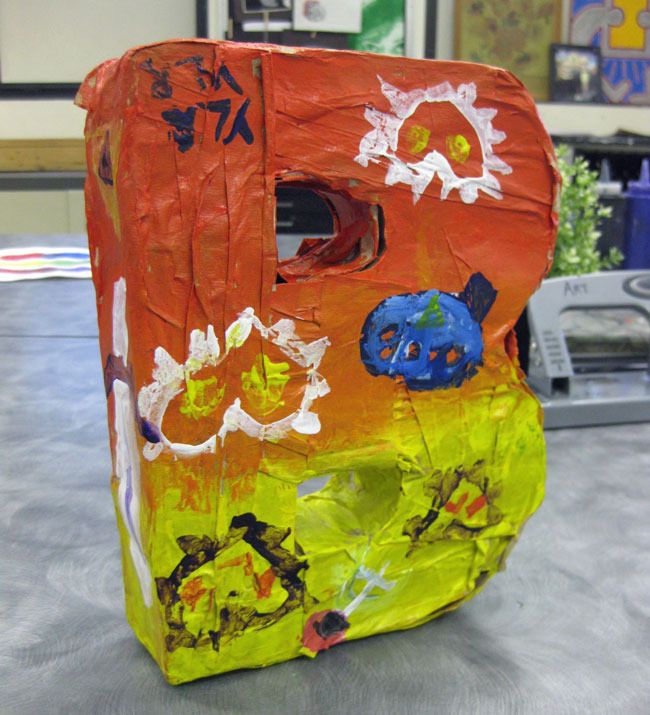 "This week in art, we finished our block letters. We used acrylic paints. We blended 2 colors together, and used a design on top. My work was based off of a small indie game known as "The Legend Of Zelda. The one in a million people who've played the games will see the true beauty of this masterpiece."
- Br3ndan T, Period 9
7th Grade Art:
"This week we worked on our monochromatic painting projects. I decided to do mine in blue because I thought it looked the coolest. Also this week we did the watercolor straw project. I did mine using dark colors like blues, greens, and black. It kinda looks like a dark forest."
- Quinn E, Period 5
8th Grade Art:
This was the first week of Quarter 4! It's hard to believe that we're in the last 9 weeks of school already. Students in 8th grade art have started the planning and brainstorming process for our clay choice unit. After spring break, we'll explore the properties of clay and learn HOW to build our projects before we get started. Be thinking about your designs so you're ready to make something awesome when we get back from break!
In other art news...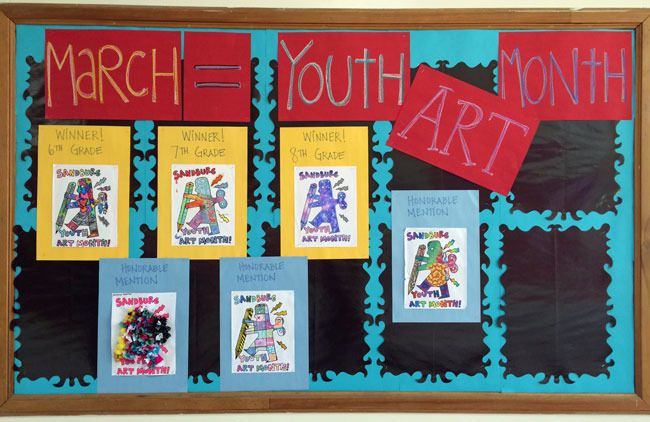 Our Youth Art Month coloring contest winners were announced on Spartan TV today! Iggy made an appearance to help announce the winners:
6th Grade Winner
- Brigid O.
7th Grade Winner
- Kali G.
8th Grade Winner
- Hannah H.
Honorable mention
winners were: Maddi J, Arianna K, and Olivia B.
Grade level winners were awarded a set of 36 colored pencils and a 12 pack of metallic colored pencils. Honorable mention winners received a set of watercolor paints.
Iggy wearing my pixel glasses when he visited the art room Friday morning.
Thanks for another great week! Have an awesome SPRING BREAK!
- Mrs. L.