It's kind of misleading to call this a "week." We were off of school on Monday and Tuesday due to dangerous cold temperatures... and then Friday was a teacher institute day! So we've had a whopping two days of school this week! Here's what we accomplished in two day's time:
6th Grade Art: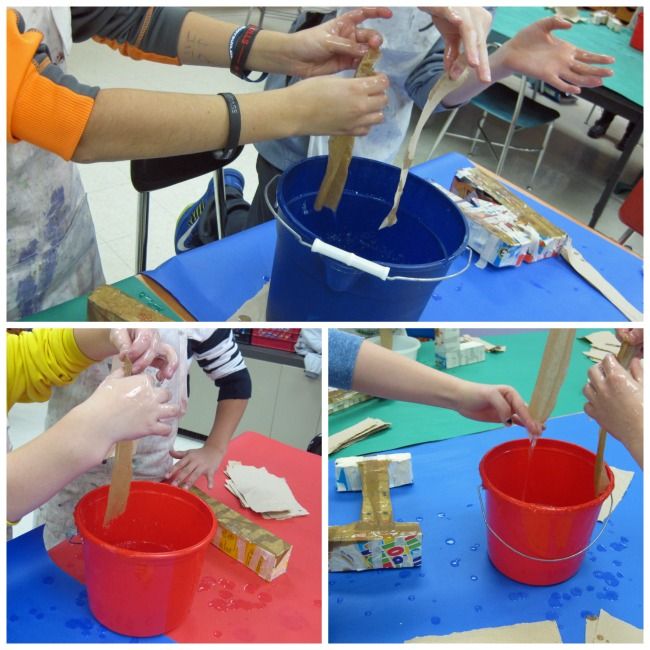 This week, we started our second sketchbook assignment, which is a drawing of a room that students get to design themselves. This drawing will be due next Friday, February 7th.
More excitingly, we started applying paper mache to our cardboard letter sculptures! Check out the photos above of our messy experience! We'll finish our layers of paper mache next week, and begin the painting process right after that.
7th Grade Art: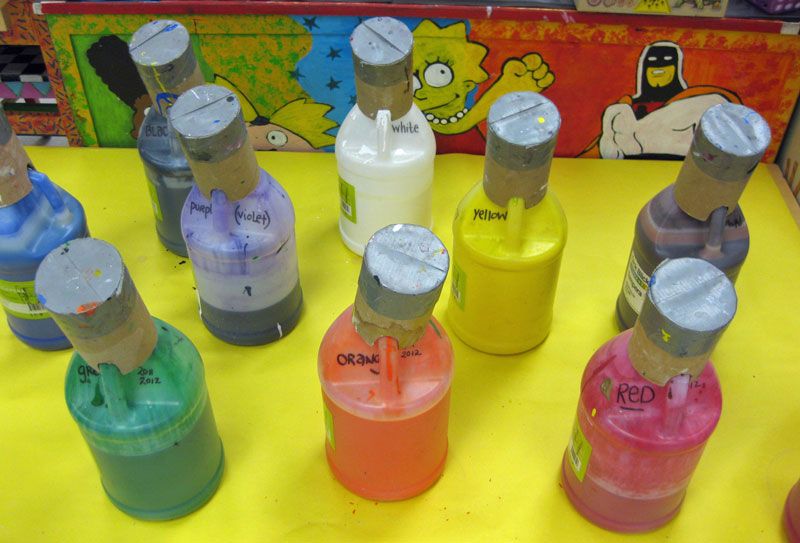 This week, we continued our painting unit by finishing our value scale worksheets for practice mixing paint colors in tints and shades. Then, we began painting our final self-portraits. We will continue these paintings into next week.
8th Grade Art:
This week was all about clay! We began practice for our mug project by making miniature mugs, which will be glazed and added to our year-long mini mug sale/project to benefit UCCA food pantry.
Once students finished their mini mugs, they began basic construction on their large final mugs. We will continue building with clay into next week!
In other art news...
I was asked to be a part of an interview series by Tim Bogatz, an art teacher from
Bellevue East High School
in Nebraska, called "
14 for 2014
." I was really honored to be asked to be a part of this!
You can read my interview in the series here
.
At today's teacher institute day, I got to lead two different sessions for teachers! In the morning, I taught art teachers all about
Artsonia
and helped them to start their own school accounts. Hopefully we'll have more Elmhurst schools participating real soon! In the afternoon, I worked with Mr. Philipp to teach other Sandburg teachers about using Google Apps in the classroom. It was really fun to get to help other teachers (who are also my friends!) to use computer tools, which is something that I enjoy doing anyways!
Thanks for another great week!
- Mrs. L.