Oh man, what a week! School was cancelled due to record cold/freezing temperatures for both Monday AND Tuesday, so we've only been back to school for three days!
This was the first week of art for all grades, and the beginning of "Term D" for 6th and 7th grades, and quarter 3 for 8th grade.
6th Grade Art:
This term's classes are part of a chromebook pilot within the district - we are sharing a classroom set of chromebooks (approximately 28) with Sra. Nall's Spanish classes. Our class had access for the entire first week, so on first day of art, each student was able to log in and view the
introduction to art prezi
via their own individual chromebook (as opposed to the whole-class presentation that I usually give). This is helpful because each student was able to move at their own pace to read and learn all about art. Want to view the prezi?
Check it out here
.
Thursday was spent doing some practice block letter drawings, which we'll being going into more detail with next week.
On Friday, we went back to the chromebooks and practiced using a fun photo app, called
Pixlr-O-Matic
. We took self-portraits and posted them to a shared Google Doc where we could see everyone's results!
7th Grade Art:
Seventh grade students also had access to the chromebooks, and utilized them all three days. Wednesday was
prezi
viewing, and taking a "Welcome to Art" survey using Google forms.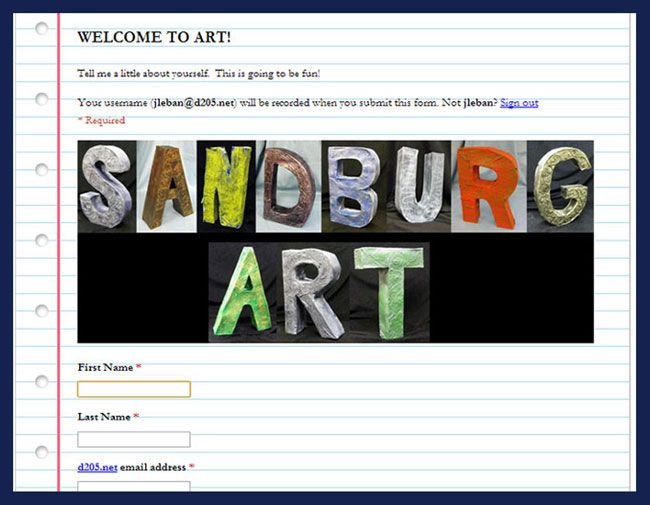 Thursday was an activity where we researched Surrealism in preparation for our first sketchbook drawing assignment, which we'll begin next week.
Friday was fun with the
Pixlr-O-Matic
app, just like 6th grade! Students who finished early were encouraged to try creating an artwork using Google Drawing. It's amazing how much art you can make using the computer!
8th Grade Art:
Eighth grade, like the other grades, used the first day of art to view the
introduction to art prezi
, and also took the art survey.
On Thursday, students used
Pixlr-O-Matic
to create and also write about their self-portrait ("selfies") and talk about how filters and effects can change the feelings or mood of a photo.
Friday, we began our first sketchbook drawing, which is a tracing of each student's profile, and filled with a zentangle-like image in the theme of "what's in my head?" - we'll continue these drawings next week when we have a double-class. There will be very little art class going on next week due to MAP testing. :(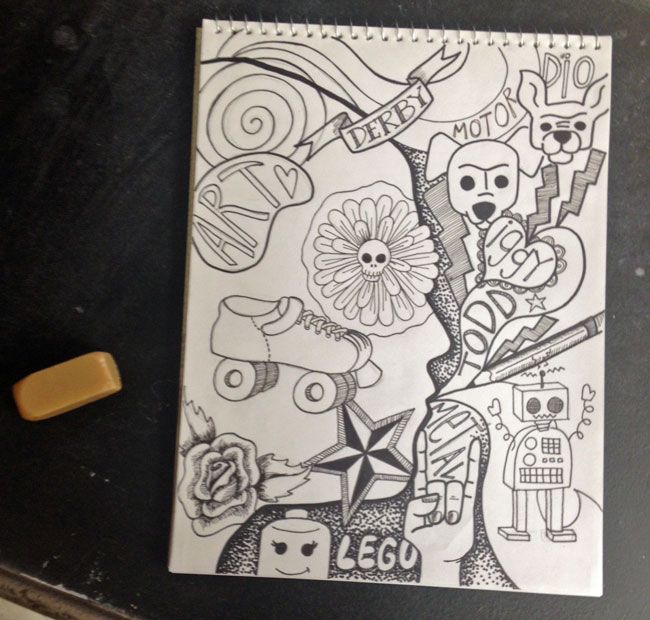 In other art news...
I picked up our leftover mini mugs at
Elijah's coffee
in downtown Elmhurst on Wednesday. I also dropped off 6th grade comic books from Terms A-C for customers to read while visiting an enjoying a cup of coffee! If you get a chance, stop by and check it out!
Thanks for another great week!
- Mrs. L.