Welcome new students! This week was the first week of art classes for "Term B" 6th and 7th grade classes. Remember, if you need more time to work on a project (outside of class) and you're unable to work at home, I'm available in the art room twice during the week:
Tuesday morning during extended seminar (homeroom) time from 8:25 to 9:05 am
Thursday afternoons after school from 3:20 to 4:20, with prior notice
6th Grade
This week we learned all about 1-point perspective! We're working on name designs with a 3-D effect using our 1-point perspective skills. The most fun part is the coloring and decorating: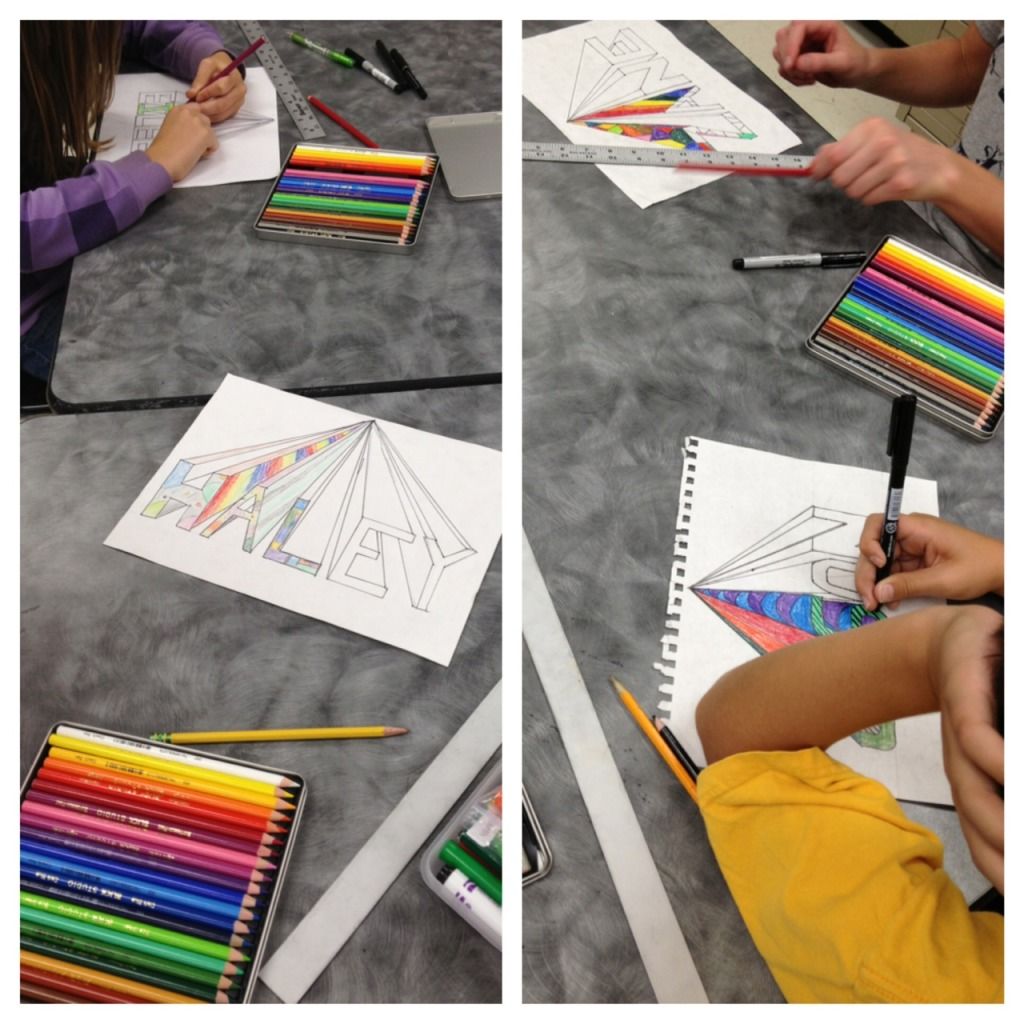 On Thursday in class, we reviewed our 1-point perspective knowledge with a quick worksheet that assessed our skills.
7th Grade
All week, we've been exploring SURREALISM. Our very first sketchbook assignment (due next Thursday) is a surreal landscape that incorporates 3 boxes drawn using 2-point perspective drawing techniques. We even watched a really fun video all about surrealism. You can check it out here:
8th Grade
This week, we finished our plaster animal trophy heads! We painted them using acrylic paint, and punched holes into the background plaques using a hammer and awl. A bit of wire created a hanger for our sculptures. Our plan is to hang these up for display in the library! Yayy!
On Friday, we experimented with watercolor paints to create interesting washes and effects. These "experimental paintings" will become the star points for our 3-D paper star lanterns, which we'll continue next week.
In other news...
I dressed up the Mona Lisa for Halloween. What do you think?!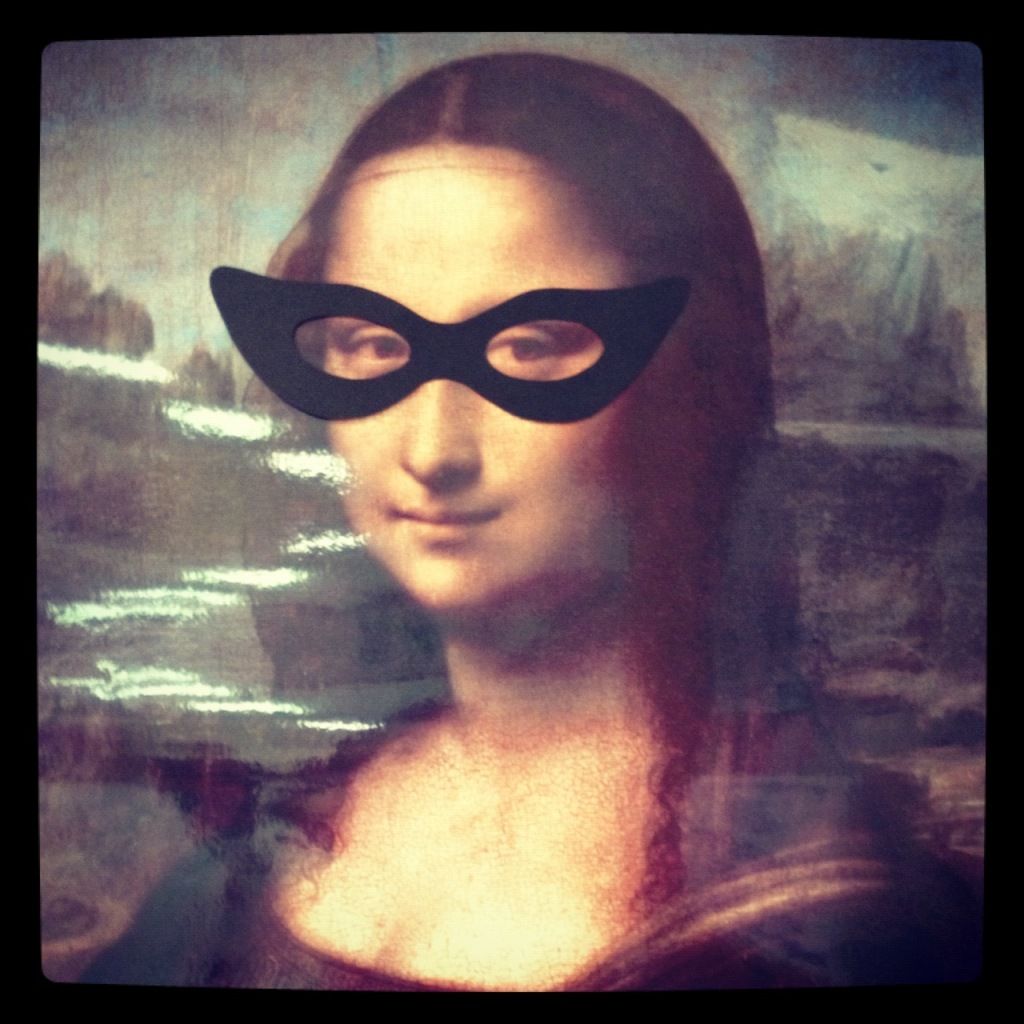 Thanks for another great week!
-Mrs. L.