This week, we had Monday off in honor of Martin Luther King, Jr. I think you'll find that we still made an awful lot of art in only four days!
6th Grade: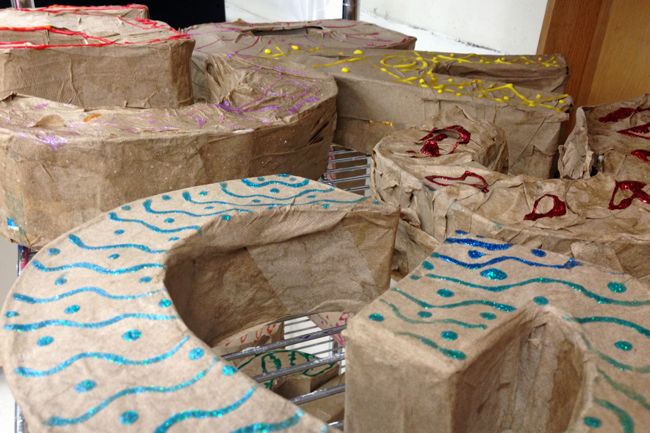 This week we worked on two different projects. The first project was our letter sculptures. We finished applying paper mache, and then added our puffy paint texture layer. Today, we started the acrylic paint base layer. Next week, we'll finish up our sculptures with a "wash" layer of tempera paint in a contrasting color. Awesome!
This week, we also started our second sketchbook assignment, which will be due next Thursday (1/31). This drawing is a fun "interior design" project where we draw a dream room using 1-point perspective techniques. Did you get a chance to check out
our first sketchbook assignment? They're on Artsonia here.
7th Grade:
This week, we finished up our self-portrait paintings. Our finished pieces were glued to red paper, which creates a colorful frame. These paintings will go on display in the library!
Besides painting, we also began our second sketchbook assignment (due next Thursday, 1/31). It's a black and white design inspired by
Op Art
and
Zentangles
. If you haven't seen our sketchbook #1 Surrealism-inspired landscapes, be sure to
check them out on Artsonia
!
Lastly, we are starting a new still-life drawing unit next week. Our project involves drawing an aluminum can in various states of being crushed. Students are asked to bring in a canned beverage (think soda can, fruit punch, lemonade, iced tea, or seltzer...) to draw on Monday. The bonus? Whatever you bring to class, you get to drink on Monday! So don't forget!
8th Grade: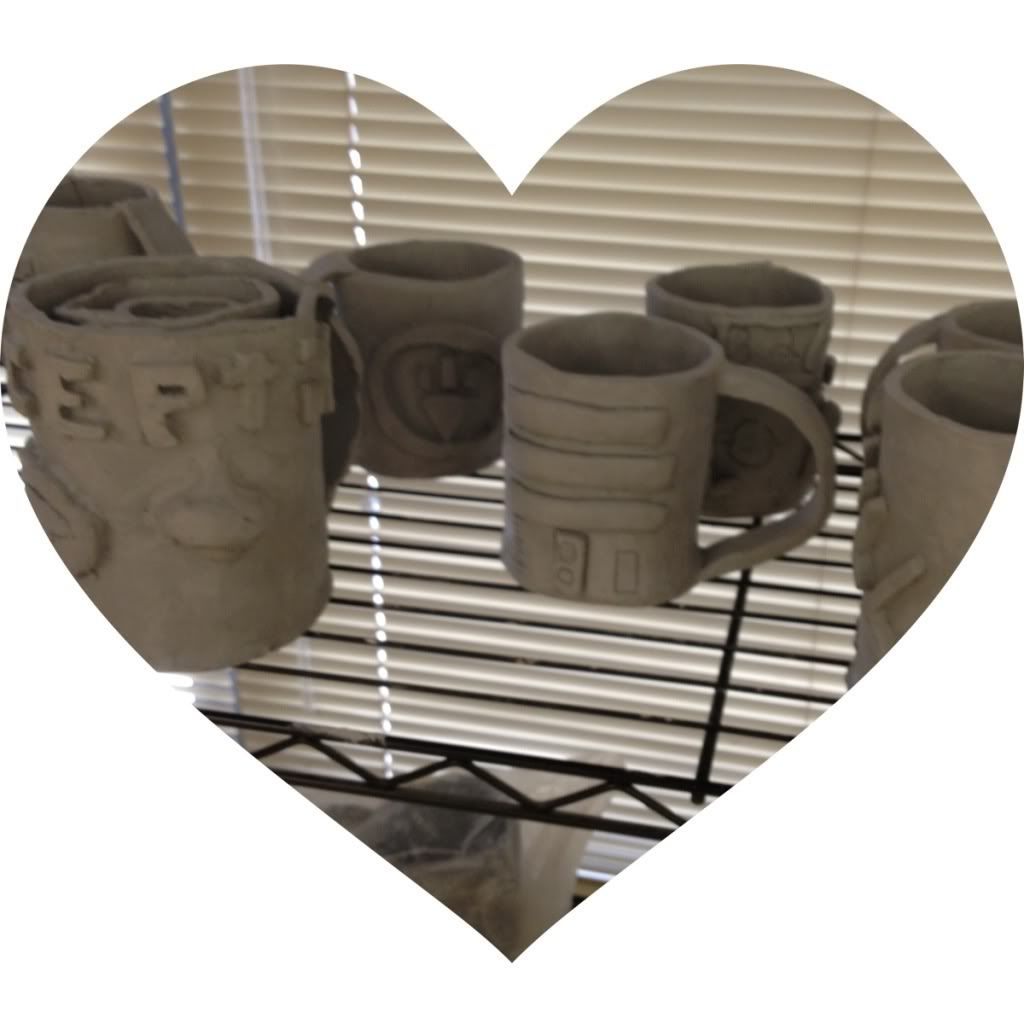 This week, we
almost
finished our clay mugs... the clay construction part, that is... we'll probably take a day or so next week to make sure everyone's all caught up so we can let our mugs air-dry for firing.
We spent a class period on Thursday finding images for our second sketchbook assignment (due Monday, February 4th). This drawing is a master copy of a famous artwork. Students have the choice to use a grid method to reproduce their image, or they can try to just look at the original and re-draw it. The grid method takes more work up-front, but is ultimately a little bit easier to master!
Today was an exciting day in 8th grade Unified Arts classes. We all met together to watch presentations from the elective teachers at York High School and we learned all about the awesome ART classes that students can choose to take at York! I wish I could go over there and take classes, too! That would be so much fun!
Thanks for another great week!
- Mrs. L.