I'd like to welcome all of the new students to art class! All six art classes from all three grade levels are brand-new this week! I hope that everyone had an amazing winter break!
6th Grade: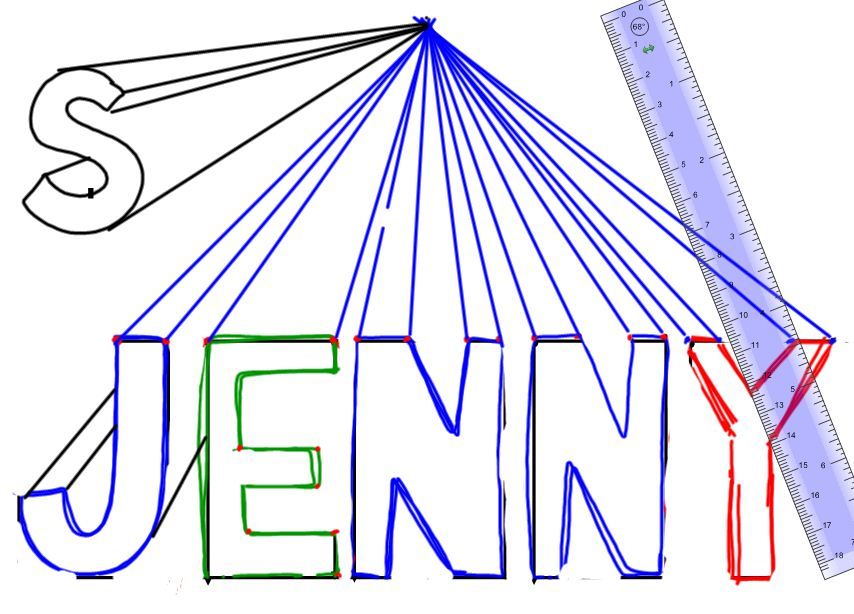 We started out art class with an introductory project where we drew ourselves as a LEGO minifig! Then we answered a fun survey about ourselves on the back. The last half of the week was spent on our first sketchbook assignment: a 1-point perspective design using our name written in "block" letters. These drawings will be due next Friday, but you can check out some past examples done by
term A
,
term B
, or
term C
on our
Artsonia gallery
! By the way, don't forget to turn in your permission slip! They were due today, but you can still earn credit when you turn yours in. Need another copy?
Find it here
.
7th Grade:
Seventh grade also started art class with a LEGO minifig drawing, but we spent the last half of our week working on 2-point perspective landscape drawings. This is our sketchbook #1 assignment, and it will be due next Friday (1/18/13). The theme of this drawing is Surrealism, and we spent time in class looking at famous Surreal works of art for inspiration. I can't wait to see what crazy images the seventh graders come up with!
Something neat we learned on Thursday while studying Surrealism is a FREE app that you can download for your iPad/iPhone/iPod called "
Magritte Your World
." You take a photo using the app, and a Magritte-style animation of raining businessmen in bowler hats is layered over your photo! It's pretty hilarious.
8th Grade: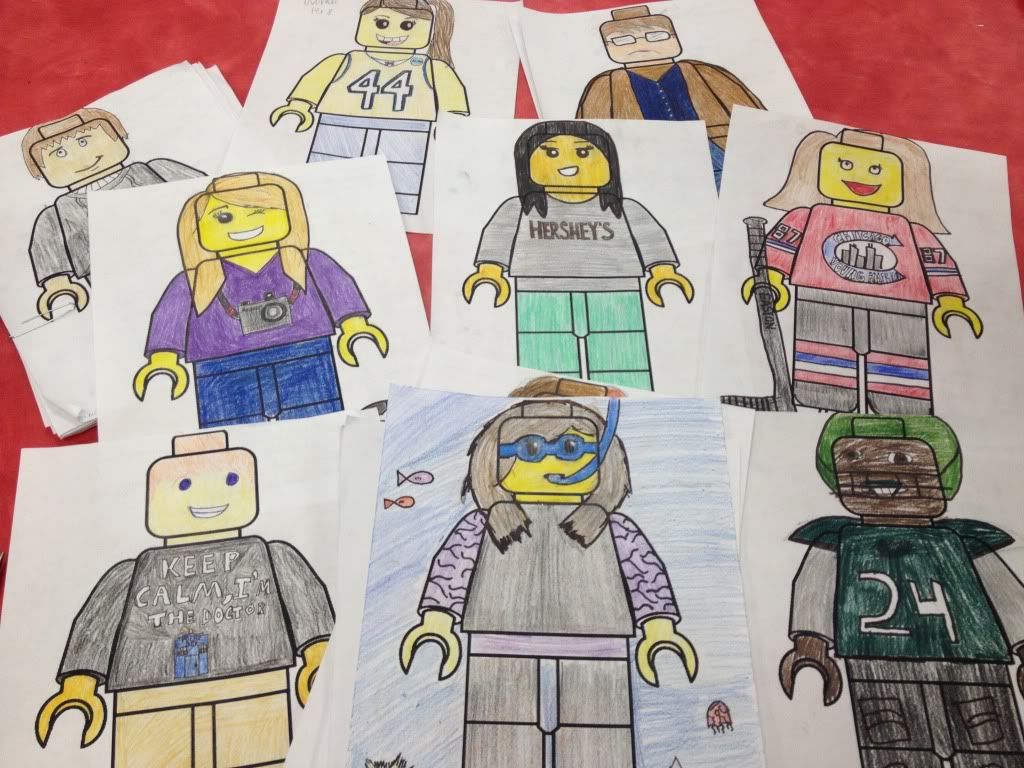 On the first two days of class, eighth grade students (like 6th & 7th grade students) drew themselves as LEGO minifigures. Currently, eighth grade students are at the very beginning stages of an art unit based on the theme of literacy and reading! We started this theme with our sketchbook #1 assignment, which is to draw a scene from a favorite chapter book. The idea is to show (via a drawing) what a reader sees in their head when reading a book! This drawing will be due on Tuesday, January 22nd.
This theme will be carried on to our clay project, which we will begin next week and is also about books!
In other news...
The art faculty of Elmhurst School District 205 are having an exhibition of their own personal artworks! The District 205 Art Faculty Exhibition will be held Tuesday, January 15, through Saturday, February 9, at the Barbara A. Kieft Accelerator ArtSpace at Elmhurst College.
The opening reception will be
Tuesday, January 22, from 4:30-6:30 PM.
Gallery Hours are Tuesdays, Thursdays and Saturdays from 12-4 PM. Call 630-617-3390 for further information, or see the flyer posted on District 205's
Virtual Backpack page
. Featured will be the work of: Kathy Bernahl (Lincoln), Rich Edgley (York), Jen Leban (Sandburg), Kelsey Manning (York), Maria Marotta (Emerson), Teresa Neigel (Field and Conrad Fischer), Ashley Skinner (Churchville), Jeune Winchester (Bryan) and Tom Wolfe (York Art Department chair).
I'm going to be exhibiting selected prints from
my Sketchbook Project that I participated in in 2011
. I've also made an e-book from all of my drawings! Want to check it out early? You can
download a copy here
to view on your mobile device, like an iPad/iPod/iPhone via the iBooks app. The file is an .epub format, which I'm pretty sure will work across platforms. Let me know if you encounter any issues!
Hope to see you there!
Thanks for another great week!
-Mrs. L.