6th Grade Art: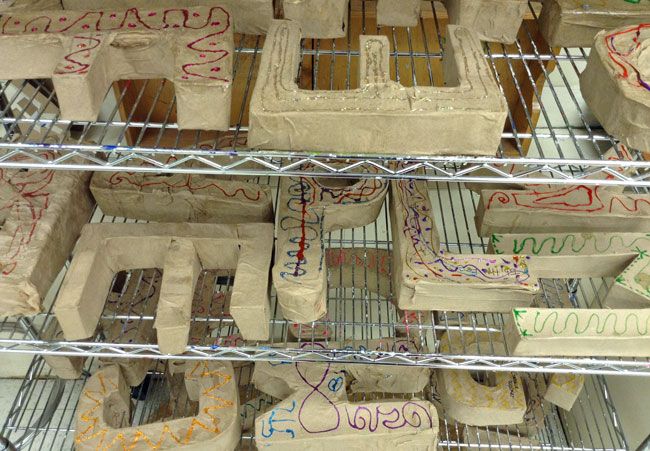 Check out our progress on our paper mache letter sculptures! Today we will be starting our acrylic paint layer, and next week we should have these beauties all finished up!
This week, we also began our second sketchbook assignment - a 1-point perspective dream room design. This drawing will be due on Wednesday, May 15th.
7th Grade Art: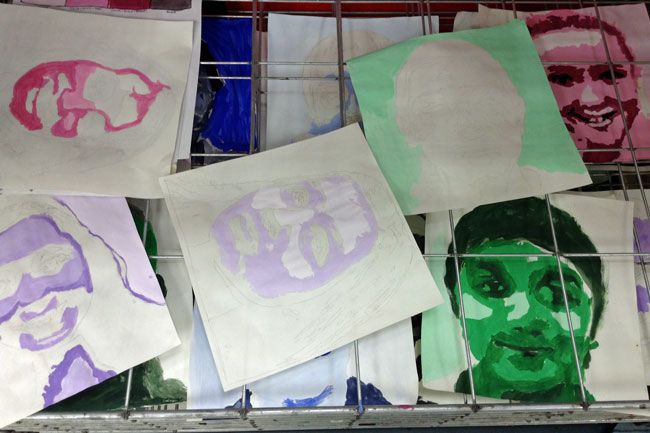 This week, 7th grade worked really hard on their monochromatic portrait paintings. Check out our progress above! Next week, we'll finish these up, and begin discussing our next unit: still life!
We also began working on our next sketchbook assignment: an Op-Art/Zentangle inspired design in black and white. This drawing will be due on Wednesday, May 15th!
8th Grade Art: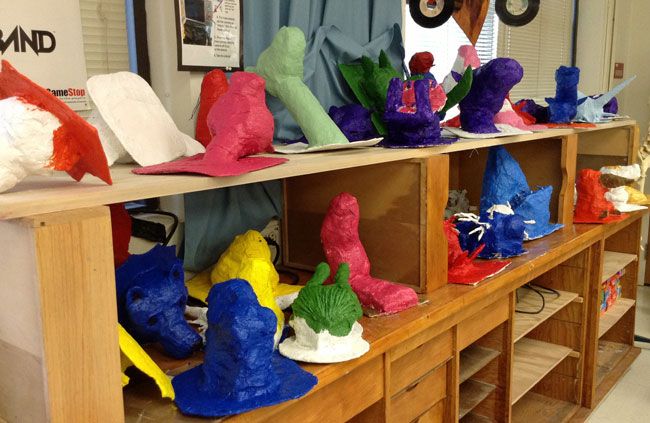 We've gotten really far on our plaster sculptures this week - by next week, we should have these completed. We're also going to begin glazing all of our clay pieces next week!
We began our third sketchbook assignment this week, too. It's a design for the cover of the promotion ceremony program, and will be due next Friday, May 10th! The really exciting part is that voting will begin in order to choose which design from the entire year gets used on the actual program!
In other news:
Photos from our K-8 student art show at the Elmhurst Art Museum were featured in last week's IAEA "Bits N Pieces" email newsletter! It's awesome to be able to share our successes with others - especially other art teachers!
Thanks for another great week!
- Mrs. L.