6th Grade Art: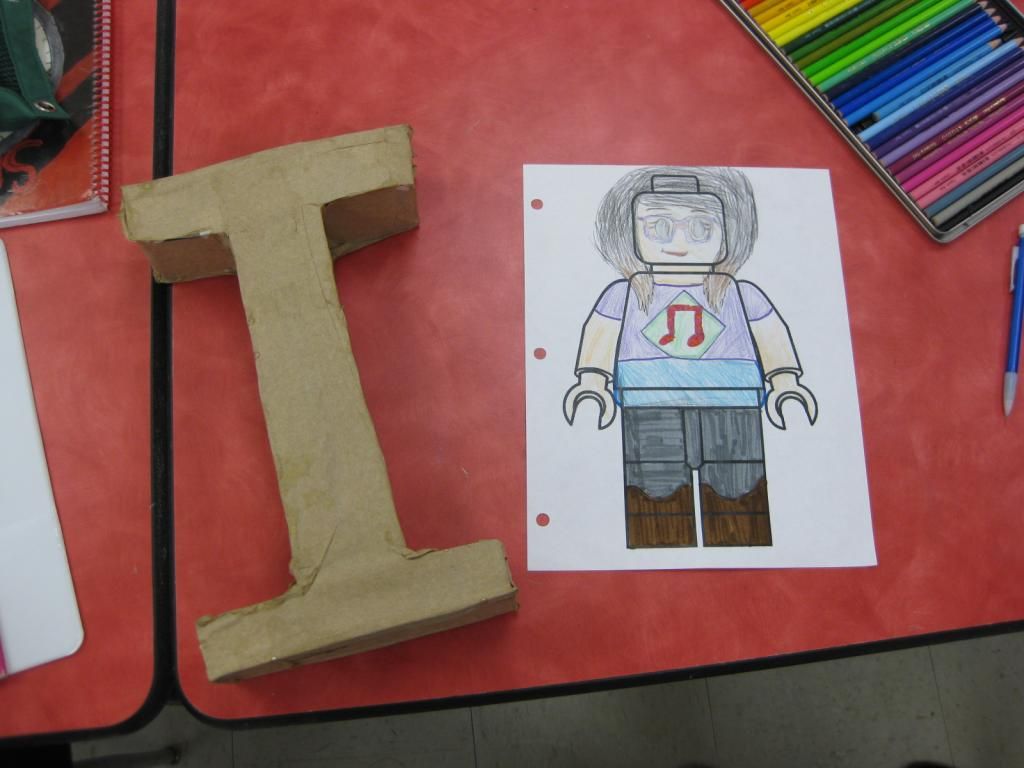 a sneak preview of Mia's projects!
"On Monday, we finished building our letters, by using some leftover cereal boxes. Tuesday, we started to paper mache on our letters with, paper towels and this cool/ weird gooey thing! It was fun! On Wednesday, we finished putting paper mache on our letters. On Thursday, we created our own LEGO mini figure! We had an empty LEGO person and personalized them ourselves. On Friday, we finished up our LEGO mini figure. Some people didn't finish paper mache, so they finished them up! This week was full of exciting, and fun projects."
-Mia G, Period 8
7th Grade Art: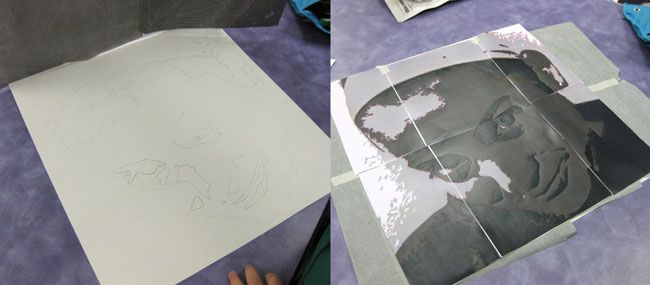 "This week in art we did the daily art challenge for one whole day [Thursday]. They were fun, but not as fun as when we transferred our pictures [to get] ready to be painted. The colors are endless for our paintings!"
-Nikki S, Period 4
8th Grade Art:
Will's light up paper circuit artwork
"Hello fellow art people! This week in art was mainly spent building our collages for our light art! I'm making a cat that will have its nose lit up. Other students are making awesome ideas such as a light bulb light up, a motorcycle with its headlight light up, and a fairy with its magical wand light up. This our second to last week in art for this year, so we will be finishing up our art projects next week :( Hopefully the next art group will do as well as we did!"
In other art news...

On Thursday, Sandburg art classes had a substitute art teacher when I volunteered as a chaperone at Mr. Leban's school for a field trip in Chicago. We went on an architectural walking tour, and then traveled to Millennium Park to check out the sculpture! It was the best weather ever for walking around in the city. Above are some photos I managed to take during the excursion. It was fun to meet a new group of students and to talk about art with them!
Thanks for another great week!
- Mrs. L.