6th Grade Art: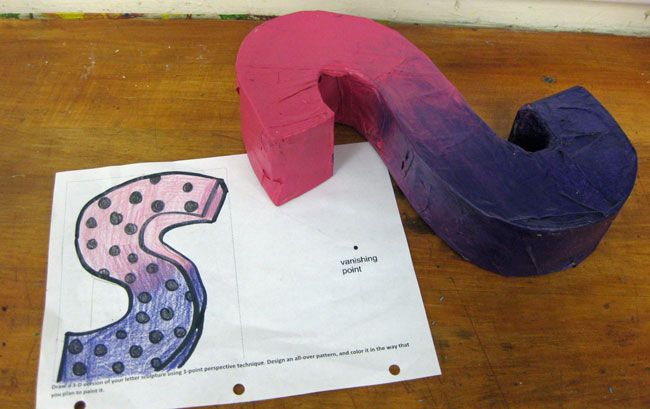 Audrey's block letter sculpture and plan for the rest of her painting design
"Our class had fun this week because on Monday we had no school and on Tuesday and Wednesday we finished up our cereal boxes painting them, and on Thursday and Friday we worked on 3-D letters and how to draw then also we made a little version of our cereal boxes on a piece of paper and drew our design on it."
-Audrey S, Period 8
7th Grade Art:
"Tuesday, we continued to paint our self portraits. Every ones project looks great! So many different colors like: blue, pink, purple, orange, and many more. It took a lot of effort from us to create these portraits. Yesterday (Thursday), I finished my portrait, it looks really cool. For my portrait I used the color magenta."
-Gabi K, Period 5
8th Grade Art: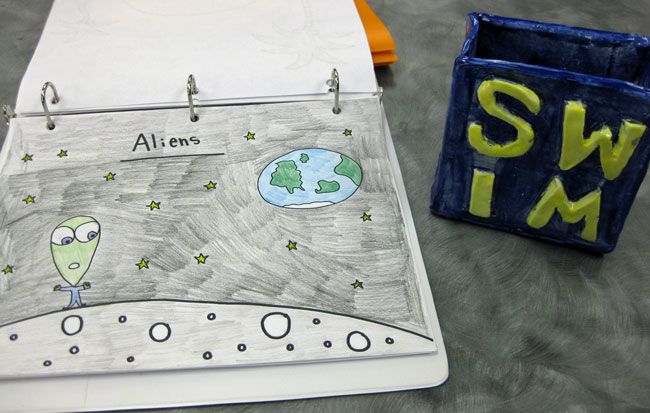 V.J.'s drawing challenge sketch and ceramics project
"Today is the last of art for eighth grade, and for the eighth graders, our last day in art at Sandburg. This week we worked on finishing up all of our projects. My favorite project was the paper circuit project. I used construction paper and cut out yellow stars, a moon, a dark sky, and a firefly. The firefly lit up just like you would see it on a warm, summer night. Jamie's favorite project was the ceramics project where she made a monster pot. The monster pot looks like a tiki mask and then she put gravel and dirt in the pot to grow grass. It looks very cool! Overall, we had a great time in art this year and hopefully some of us can take art in high school!"
- Jamie and V.J, Period 1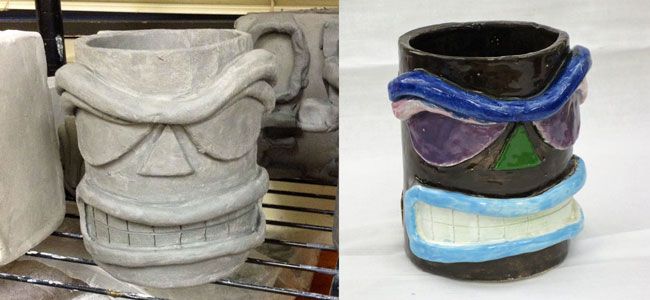 Jamie's tiki ceramics project, before and after firing!
Monster pots, planted with grass seed!
In other art news...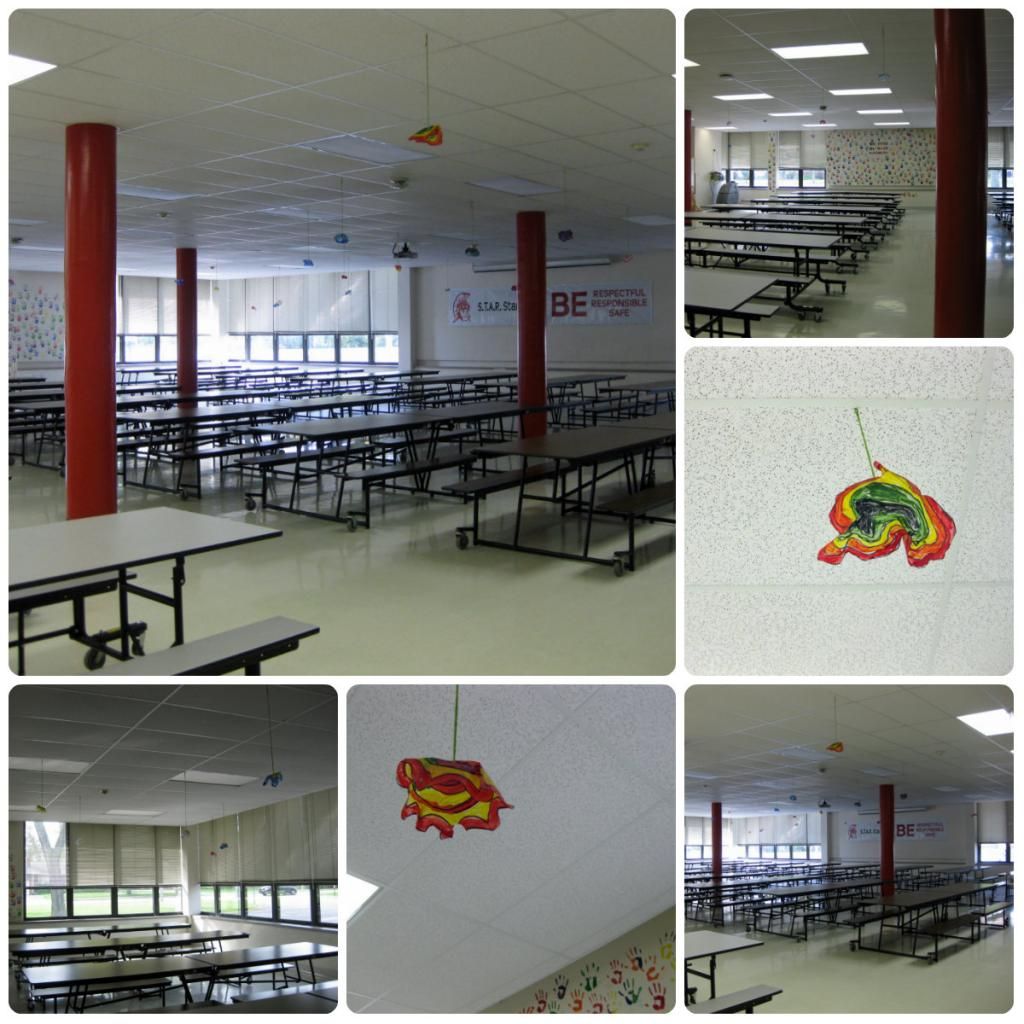 Our Chihuly abstract flower sculptures from Term A art classes are now hanging in the cafeteria! Special thank you to Mrs. Stezowski, PTA president, for coming in and hanging these up for us. As the school year progresses, new 6th grade classes will be adding abstract flowers of their own to this art installation. How cool!
Thanks for another great week!
- Mrs. L.