Welcome to art! This was the first week of art for 6th and 7th grade students in term B art classes!
6th Grade Art:
Zoe assembles her letter sculpture...
"On Monday we all went to our new UA classes. On the first day of art we went over the rules and started binder covers. On Tuesday we had an all day art challenges period. On Wednesday we started cutting out our cardboard letters. On Thursday we started putting together our cardboard sculptures. On Friday we continued putting our sculptures together. I think that art is so much fun. Bye!"
- Zoe D, period 9
7th Grade Art: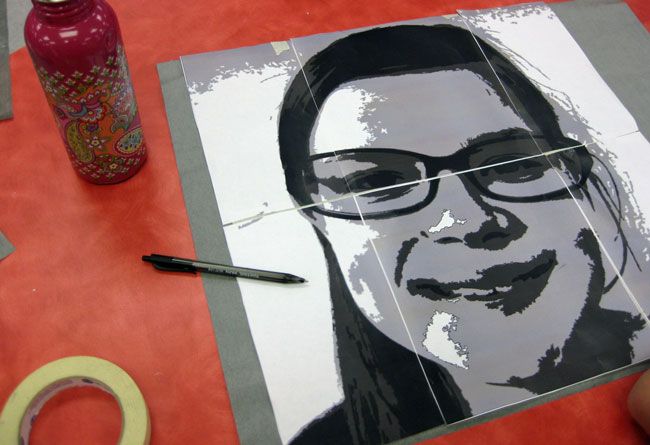 "This week was our first class week in art. We learned about about our daily challenges and started our binder cover on Monday. We also started our paintings by taking our photos, putting on all of the filters, printing it out, and started transferring it over using graphite paper."
- Emma M, period 4
8th Grade Art: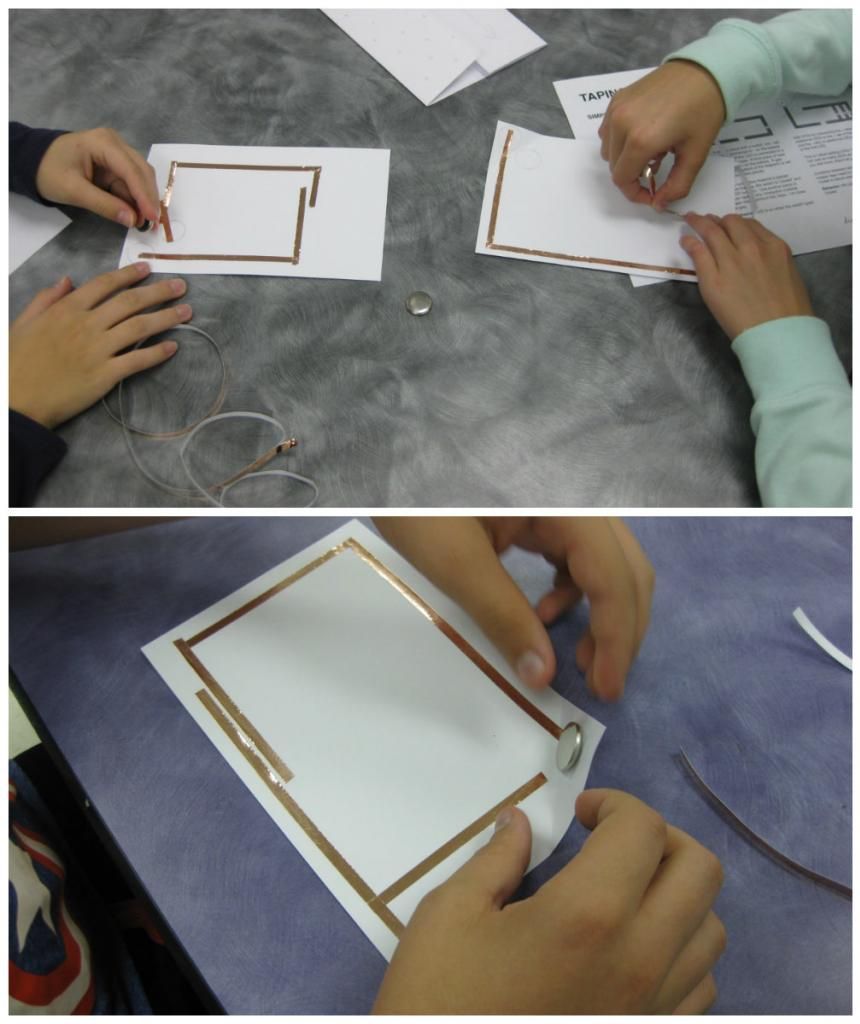 We've started a brand-new art unit in class! We're making paper circuits! The tiny LED will be placed behind a construction paper collage piece of art, to strategically illuminate a part of the art (think: a candle, a laser pointer, a light bulb, a reflection... anything that could glow or light up!).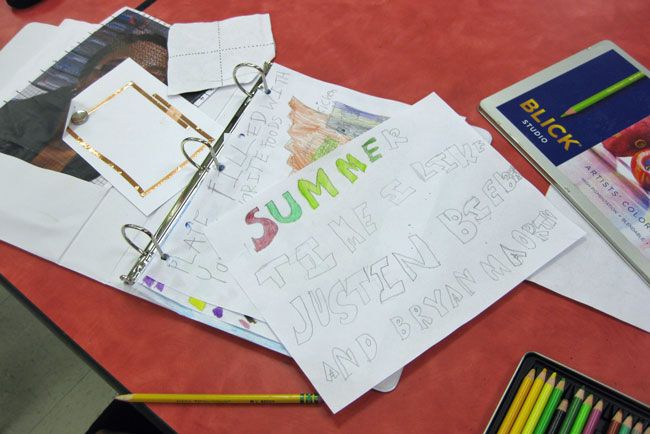 Zaara's drawings and paper circuit.
This week, I talked with Zaara, an 8th grade student in 2nd period art, to find out what she thought of class.
Zaara:
"We made drawings. I made a light. I want to make hearts and flowers light up."
In other art news...
I love how social media has made talking to successful working artists today so much more accessible! Check out this
interview by Ms. Beckett with artist William Wegman
!
Want more? Here's
Mr. E. Talks to Dale Chihuly
, and
Wayne Thiebaud
!
Thanks for another great week!
- Mrs. L.