6th Grade Art:
"Today we are making lego versions of our selves. This is mine I used a phone because I love my phone. I did not put in my glasses because I never wear them except for school. I do not actually do not have the shoes I put on myself because I messed up coloring the pants."
- Cate C, Period 8
7th Grade Art:
There is no 7th grade student blogger today, as we began a new project in class and I didn't want to pull anyone away from their work time (7th graders will miss next Friday's art class due to a field trip, too). We've completed (or should have completed) our monochromatic portrait paintings by now, and today we began a new drawing unit all about still life. We brought in cans of pop to drink, and now we're drawing the can!
Students are concentrating on size/proportion, value and shading, and craftsmanship when using colored pencil in order to create the most realistic drawings possible. We'll see how they turn out by next Thursday, as it'll be our last day of art for this term!
8th Grade Art: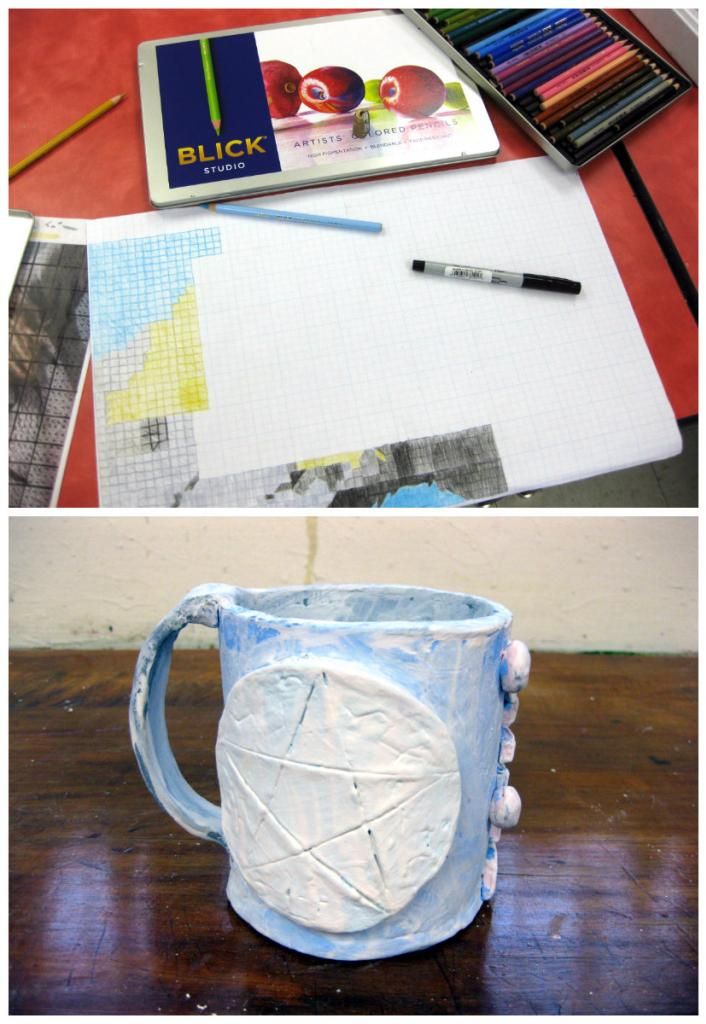 Victoria's projects: works-in-progress
"This week in art we worked on glazing our mug with colored glaze and clear glaze. The clear glaze was a very milky substance. We also worked on our pixel projects. The theme of my mug is from the tv show supernatural."