It's the last blog post of the year, and the last blog post for Mrs. Leban's Art Blog, as I'll be moving on to a new adventure in the computer room for next year. Physically, I'll be down the hallway just around the corner, but on the web, you'll be able to find me at
the Leban Tech Blog
- very soon!
6th Grade Art:
Sixth grade students are closing out the school year with our melted plastic Chihuly-inspired project! This time around, I found a
really cool short video about Chihuly Garden and Glass
in Seattle. It looks amazing, so if you're headed that way this summer and get the chance to check it out, I totally would!
We've spent this week painting our plastic, and we'll start melting them on Monday.
7th Grade Art:

This week, seventh grade students finished up their monochromatic self-portraits (view them all on Artsonia
here
). Students who finished their painting early were able to do some free/exploratory painting with watercolors: we used oil pastel resists, rubbing alcohol, salt, and even did some "blow" painting with straws to create some fun abstract compositions!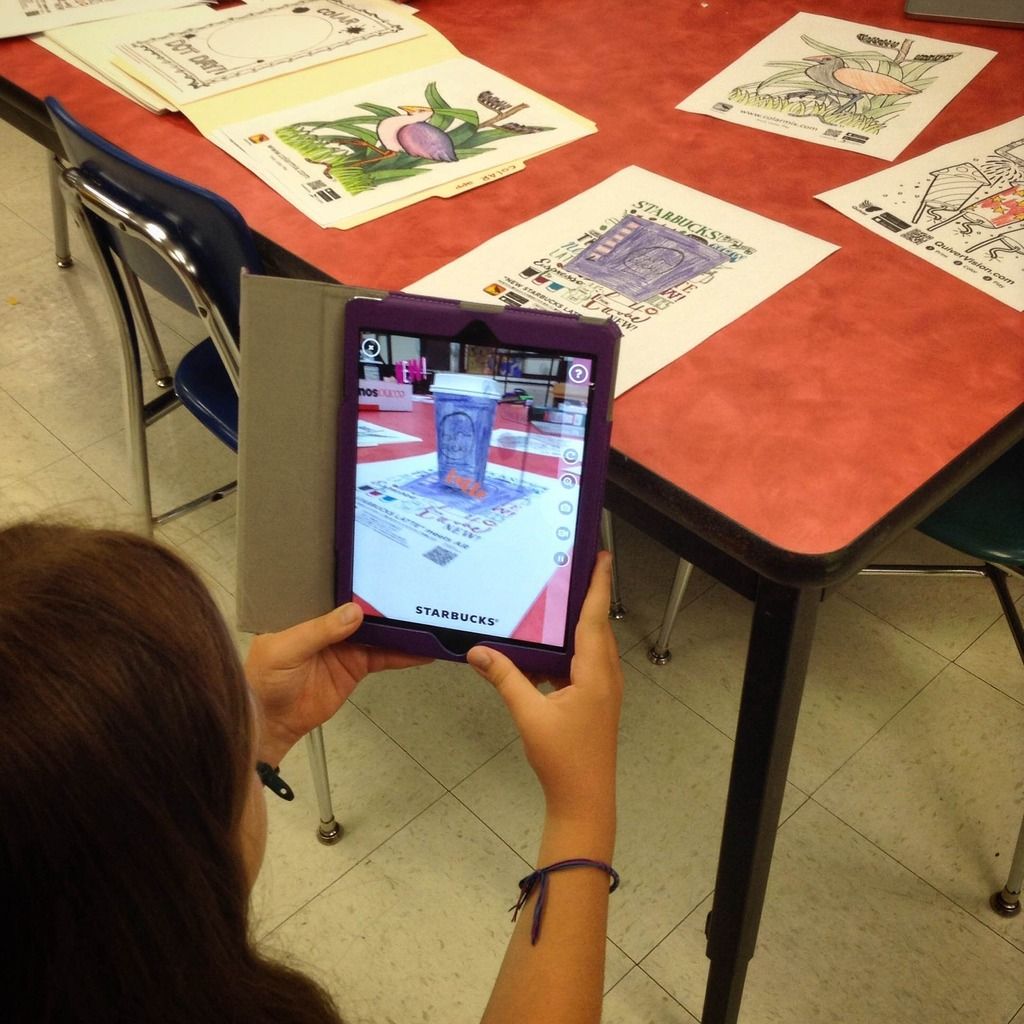 You can design your own coffee cup and view it in 3-D using the Quiver App!
Today, students had the option to play around with the
Quiver augmented reality app
(formerly known as ColAr) on the iPads. Students chose a pre-printed picture to color in and/or design (such as a bird, or a Starbucks coffee cup, shown above), and then use the app to view a 3-D version of their design!
8th Grade Art:
Check out this cool blinking red light on the scoreboard!
This week, eighth grade students finished up their paper circuit collages! These might just be some of the best artworks I've seen all year, and a great way to close out eighth grade! Our Artsonia gallery with all of our collages can be found
here
.
In other art news...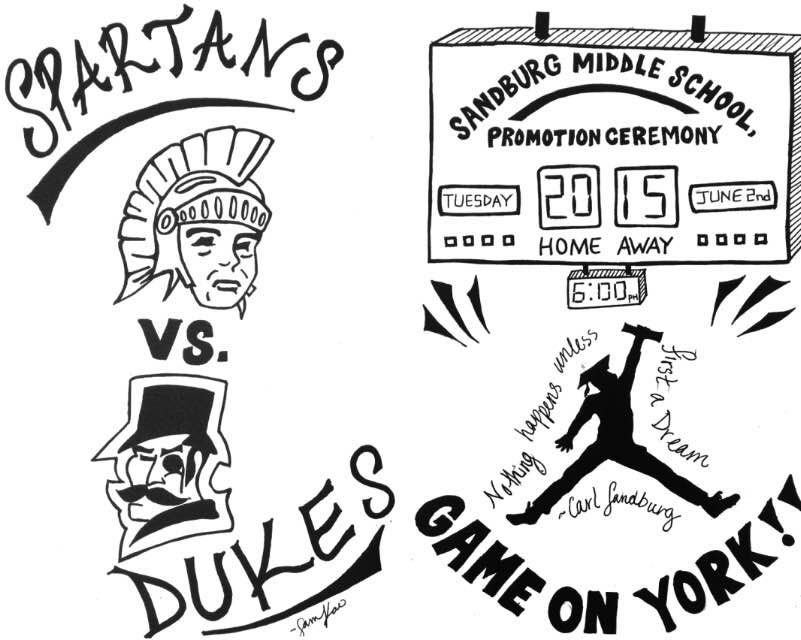 Congrats to
Sam, our winner of the promotion program cover contest
! You'll be seeing her work next week at the promotion ceremony! You might even be able to convince her to give you an autograph! :)
I feel the need to say some final words here, as I finish 13 years of teaching art. It's been awesome, but I'm also super excited for a new challenge teaching computers. I know that Sandburg will be in good hands, as Mr. Walker from
Emerson Elementary School
will be coming up to the middle school level to take over the art department here. But I'm not going far - remember, I'll be just around the corner!
Thanks for another great YEAR! - and have a great summer, too!
- Mrs. L.