This week was MAP testing week at Sandburg, so art students only had class for one (double-period) day. Naturally, we didn't make a ton of progress on our projects due to this short time frame. Students are still eager to share their work and what happened in class with you! Enjoy our guest bloggers from each grade level:
6th Grade Art:
"In art class for this week we did paper mache over our cardboard letters that we previously made. Once it drys we are going to paint and decorate them different colors. I made a letter T for my name and I plan on making it green and purple (my two favorite colors).And on top of that art class is really fun and we (students) all like it!"
- Tylor S, Period 8
7th Grade Art: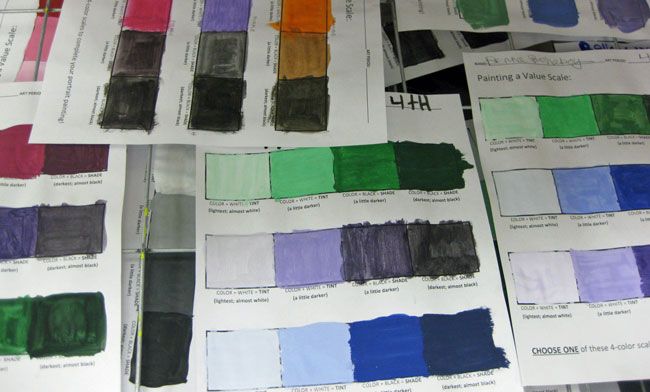 "This week we worked on the painting value scale worksheet. The painting worksheet had us work on painting different shades of the same color. They turned out really cool! It looks like we used totally different colored paints. We also worked on our faces. Some people are coloring the back with pencil, or outlining their face with pen. Some are even starting to paint. I just finished outlining and I chose green for my painting color. It looks really cool!"
-Maggie C, Period 4
8th Grade Art:
"On Friday in art class we worked on our clay creations. We had a double period on Friday and some students got there creations finished and I can't believe the creativity in this class. Some students even finished and did a second project. I even made a killer snail! I can't wait until Monday to see the rest of the projects. :)"
- Christopher J, Period 1


In other art news...
I got a shout-out on Twitter from
iPevo
this week! We've won a bunch of stuff from iPevo for the art room via their
Wishpool
program. Our latest win was a
supercharger for our iPads
that charges four devices at once! I love this company!
Thanks for another great week!
- Mrs. L.