Remember: Ms. Heuel is currently our student teacher in the art room until May 9th. Mrs. Leban will still be blogging about what's happening in the art room in the meantime, but the day-to-day happenings and lessons are all being run by Ms. Heuel!
6th Grade Art: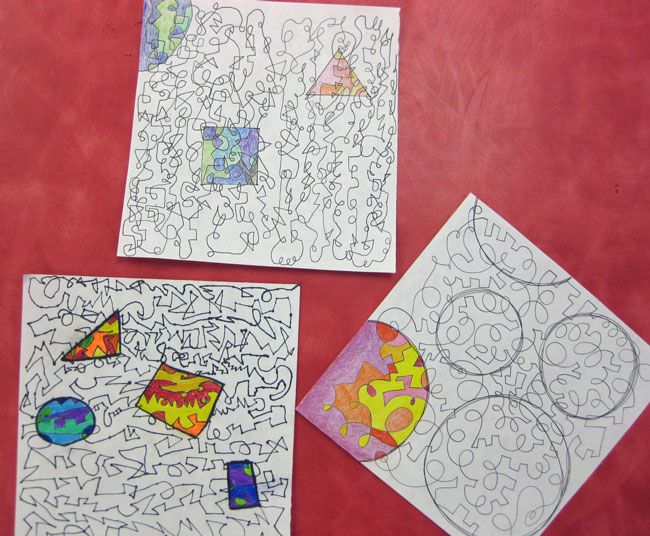 This week, 6th grade students have been hard at work on their drawing skills. Ms. Heuel has had students creating two different sketches: the
3-dimensional name design using 1-point perspective (sketchbook #1)
, and a creative
abstract "endless line" drawing
where students demonstrate their knowledge of warm and cool colors and practice their colored pencil coloring skills. Both of these drawings will be due next week.
7th Grade Art: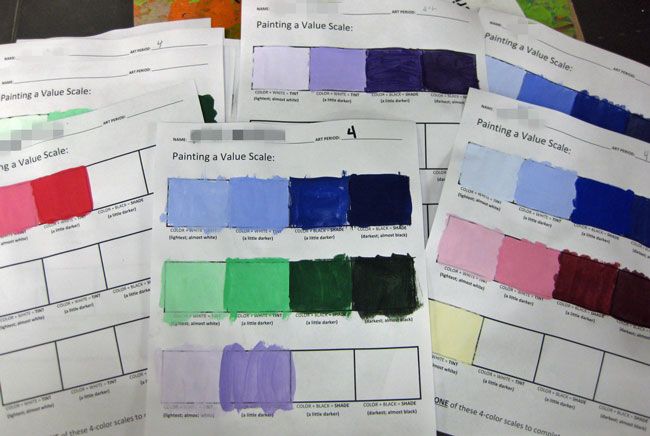 This week, 7th grade students began their
monochromatic painting unit
. Work began by creating
value scales
in a variety of colors. Students will choose one color to create a
self-portrait painting
. Ms. Heuel took photos of students, which will be manipulated on the computer next week using Adobe Photoshop in preparation for our final paintings next week.
Also in art, students worked on their sketchbook drawings (
surreal landscapes
), which will be due next week.
8th Grade Art:
Eighth grade students started glazing their mugs this week! Yay! Next week, students will be finishing up a couple of projects, actually:
pixel portraits
will be turned in,
glazed mugs
will be finished and fired, and
sketchbook #3
will be almost ready to go...
In other art news...
Kailee67, one of our 7th graders, has been nominated for Artist of the Week on Artsonia! Please vote for her to win! You can vote once per day, per device. Voting ends on Saturday, so please vote and tell as many friends and family as possible. If we win, both the student and the school win gift certificates for art supplies from Blick!
Art in the Park is THIS weekend! Please come and see our Sandburg tent in Wilder Park!
Thanks for another great week!
- Mrs. L.