6th Grade Art: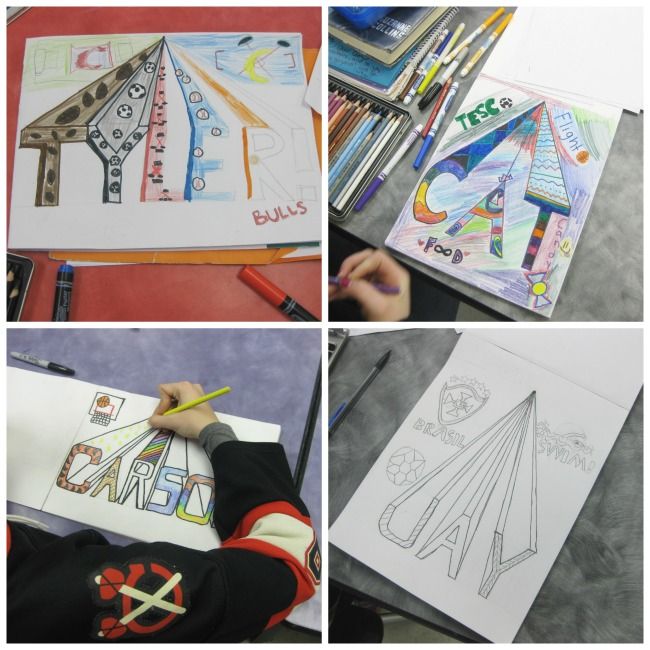 This week was ISAT week here at Sandburg. This kind of stinks from an art perspective, because we lose a LOT of class time due to these standardized tests. So, each day, we had about 27 minutes of art class. To maximize time, we skipped out on traditional attendance procedures and such and go straight to the art-making! We worked all week on our first sketchbook assignment, which is a block letter name design with a 3-D effect using 1-point perspective technique. Students are encouraged to then decorate their name designs using colorful patterns, symbols, and pictures to express themselves and tell the viewer a little something about themselves as well.
These drawings are due on Monday, March 10th
, so if you did not finish yours in class, it's homework over the weekend! On Monday, we'll be writing some artist statements about our work before we turn our drawings in. This artwork will be photographed and published on
our Artsonia gallery
after it is graded.
7th Grade Art:

7th grade spent the majority of the week (and short classes due to ISAT) working on their first sketchbook drawing, which is a SURREAL landscape that incorporates 2-point perspective boxes.
This first drawing will be due this Monday, March 10th.
Today in class, however, we spent some time taking just the right "selfie" for our portrait painting unit, which starts next week - we'll be using Adobe Photoshop to alter our photos to 4-levels of value and reproducing the look in painted form.
The Chromebooks (along with the
Pixlr-O-Matic
app on Chrome) were the perfect tool for snapping a variety of portraits in order to get just the right look and mood for our final artwork! Since I shy away from posting actual student photos on the blog, I decided to man up and post some of my cheesy mugshots above. That middle one is supposed to be "deep thoughts," but somehow just looks kind of sad... oh well...
8th Grade Art:
It's hard to believe that we only have ONE WEEK of art left in 8th grade after this week! Man does time fly by fast! We spent ISAT week trying to get our projects finished up as much as possible. We worked really hard to finish up our
pixel portraits
, but some students will end up having to take them home over the weekend in order to finish them up so that they can
turn them in on Monday, March 10th
. Our last day of the quarter is Friday, March 14th, so all of our work has to be finished and turned in by that time.
We finished up glazing our ceramics, so the final week of art will be spent firing our projects one last time for the glaze! By the way, do you see our
brand-new vent hood
? Just last week it was installed, and just yesterday we were able to test-fire it for glaze and it WORKS! It feels so good to finally have a working kiln system in the art room. It's been years in the making. What a relief! Our plan is to enjoy our new ceramic pieces on the last day of the quarter by pouring some hot chocolate into our mugs!
I'd also like to give a special shout-out to Ellie, an 8th grader who's been crocheting some awesome donuts to sell alongside our mini ceramic mugs to benefit UCCA food pantry this spring! More to come later, but I can't even stand how cute they are! Adorable!
In other art news...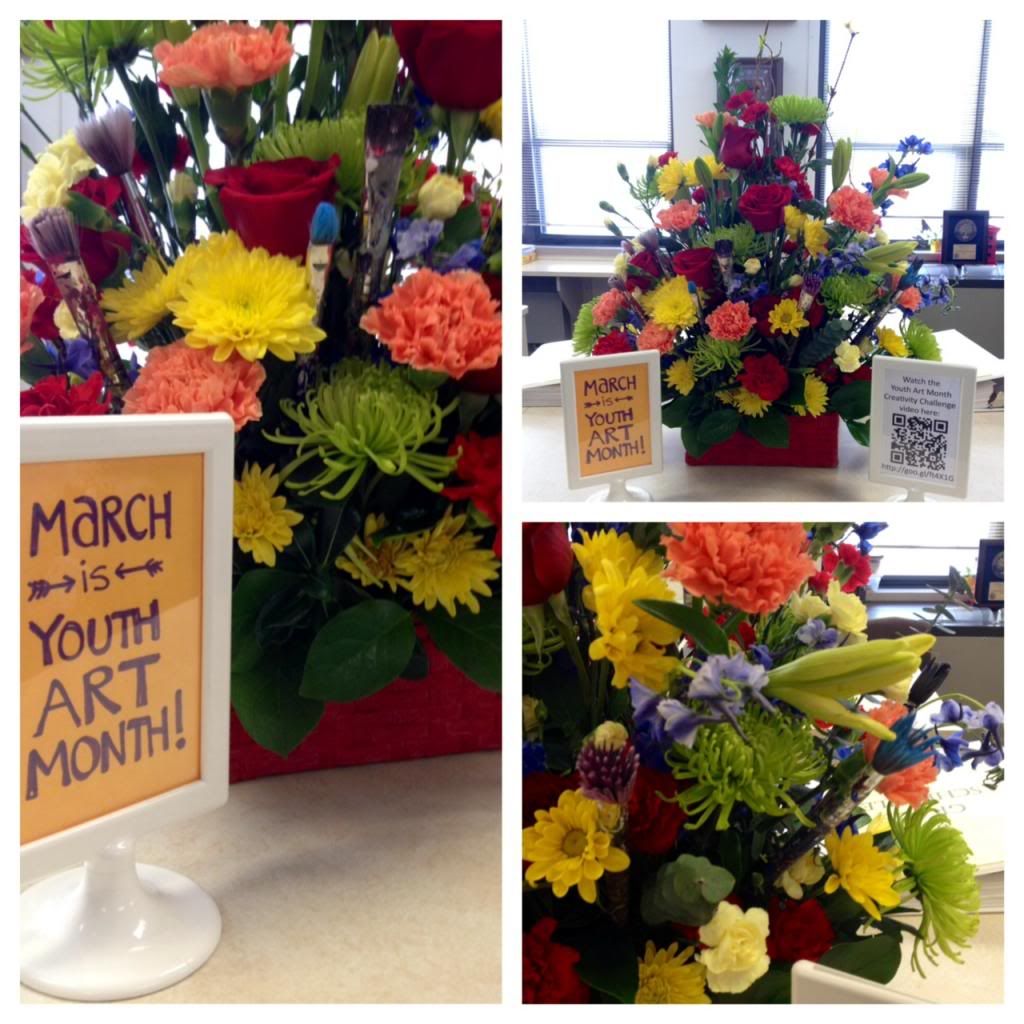 Youth Art Month festivities are in full swing! The main office has a beautiful flower arrangement from
Pink Carnation florist in Riverside
- with primary colors and even paintbrushes! - to remind visitors about Youth Art Month.
CREATIVITY CHALLENGE UPDATE!
I've been getting some really awesome submissions for the creativity challenge - some even from non-Sandburg students!
Mrs. Beg from Churchville
has been tweeting up a storm, sharing all sorts of creative things going on in her neck of the woods:
Also of note:
my Aunt Denise
all the way in Michigan, inspired by
our video
, wrote a poem for her "creative thing!" Here are some student responses for the creativity challenge I've received so far:
Joey G. in 6th grade said the he drew a rocket ship in extended seminar class!
Georgina T. in 8th grade made bottlecaps for her locker! She says, "The bottlecaps take about 10 minutes each, and are just original illustrated fandom references glued into bottlecaps of varying colors."
Erin S. in 8th grade painted her old guitar!
Gracie in 8th grade sent me these awesome drawing photos: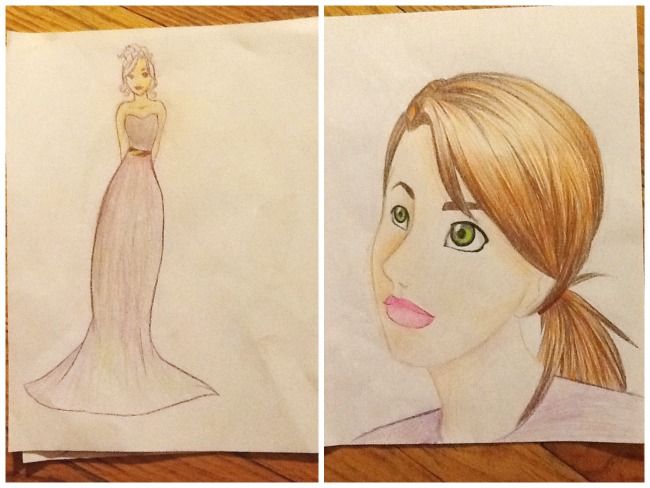 Remember to send me your "creative things" ALL MONTH via
e-mail
or
via the web
(must be logged in to D205 student account) in order to enter the challenge contest!
Thanks for another great week!
- Mrs. L.