6th Grade Art: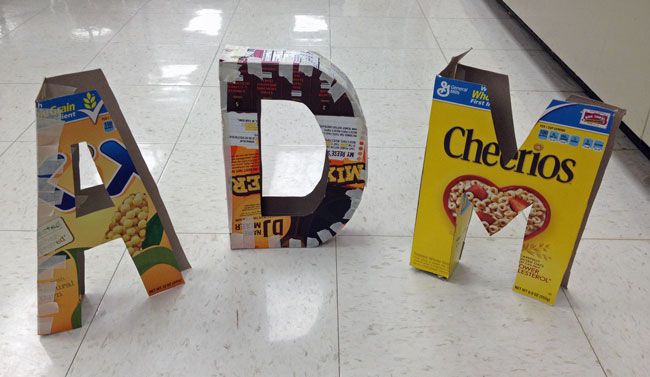 This week, sixth grade classes completed and turned in their very first sketchbook assignment: a 1-point perspective name design. These drawings were due on Friday (10.11), so they will be graded and entered into
PowerSchool
very soon. After grading, these drawings will be photographed and uploaded to Artsonia.
Wednesday, Thursday, and Friday, we began our very first major art project: a block letter sculpture, built from cereal box cardboard, which will be covered in paper mache! We won't get to the messy (and fun) paper mache part until next week, but even now we can begin to see how cool these sculptures will be looking in the end - check out the photo up top for proof!
7th Grade Art:
Seventh graders also had their very first sketchbook assignment due today (Friday, 10.11). In class, we've been getting ready for our painting project, which is a monochromatic self-portrait. To start this project, we take digital photographs and alter them using Adobe Photoshop software. You can see a preview of this process above.
Because next week is Outdoor Education, we'll be a little bit "stalled" in our painting unit for a week until everyone is back at school. But when that time comes, get ready to paint!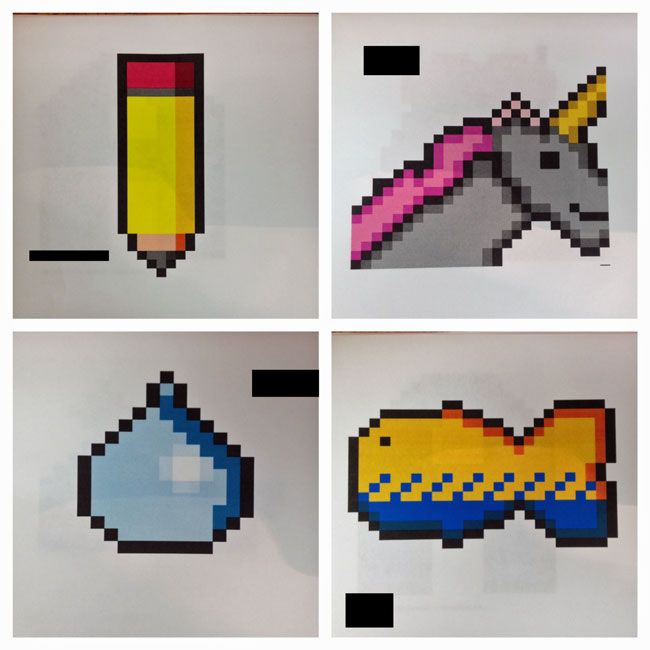 Eighth graders have one week left of art class! So it's the big push to get all of our projects completed and turned in by the last day.
Here's what's coming up:
Clay mugs will be graded as-is. The kiln is not safe for firing, so student projects will be graded with the glaze applied, but un-fired. Once the kiln is fixed and projects are fired, I will contact students via seminar to come and pick up their finished pieces.
There are TWO parts to the 8-bit design project: a colored pencil worksheet that requires students to complete four different design ideas, and a printout of one design (from the worksheet) done in Excel. This will be listed as two different grades in PowerSchool.
Sketchbook #4 (a promotion ceremony program cover design) is due next Thursday, 10.17.
Students will want to make sure that they have these assignments (as well as any other missing work) ready to be graded in order to close out the quarter.
Thanks for another awesome week!
-Mrs. L.