6th Grade:
Sixth grade students were VERY busy this week! We started out on Monday with some drawing technique practice worksheets (we're working on patterns & textures at the moment). On Tuesday we did some reading about African textile art, which serves as the inspiration for our upcoming patterned animal drawings which will be done in pen & ink - more on that next week! Wednesday and Thursday were spent looking up animal photos and sketching out our outlines for our final animal drawings. On Friday, we turned in our final sketchbook assignments: a manikin drawing.
Next week is our last week of Term E! So hard to believe how quickly time has flown by!
7th Grade: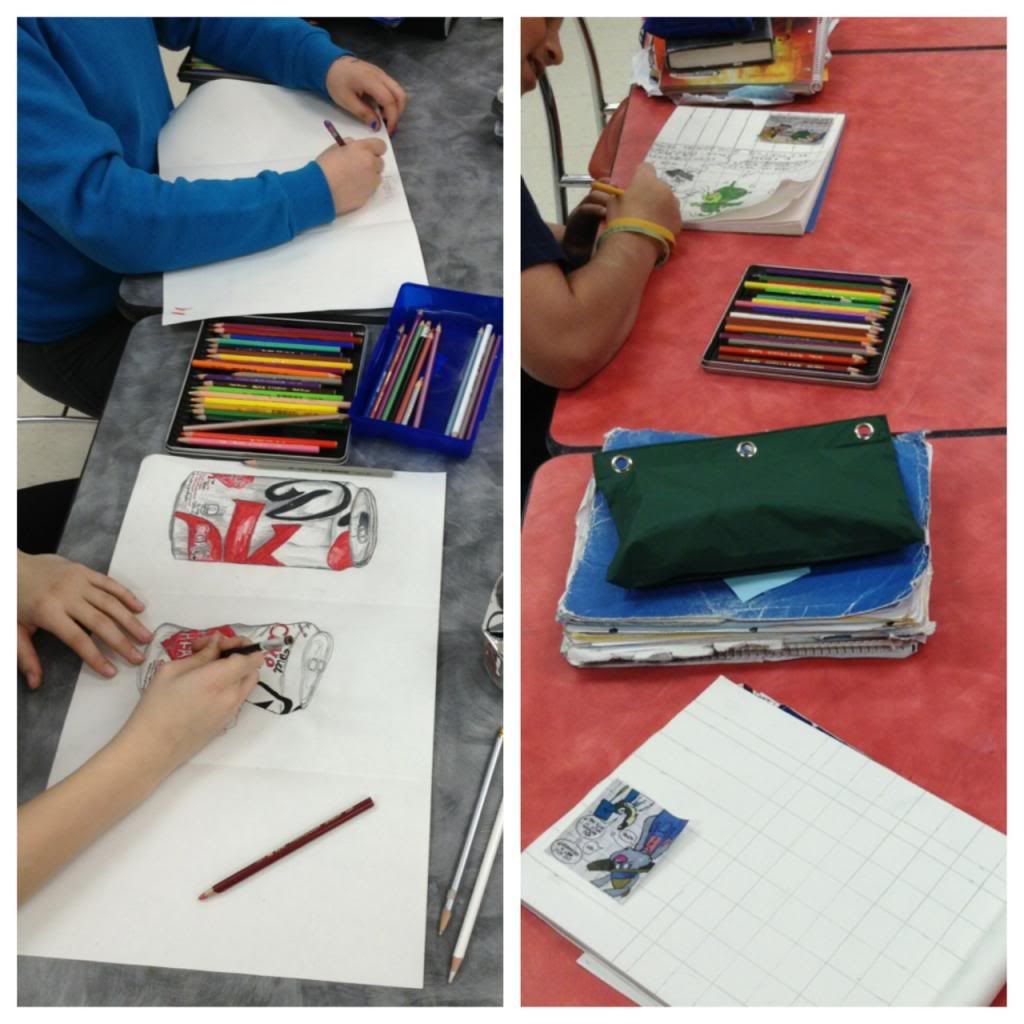 Seventh grade students are doing a whole bunch of drawing right now! We are finishing up our "Evolution of an Aluminum Can" drawings (most students finished on Friday). I'm going to start grading and photographing finished projects this weekend, since our last week is next week and I'll need to get grades in ASAP. So if you're not finished, make sure you have your can drawing ready to turn in on Monday!
The other drawing we're working on is our third (and final) sketchbook assignment, which is a grid enlargement of a comic square. We learned about Albrecht Durer and how he used a grid in order to produce more accurate drawings, and also looked at Roy Lichtenstein's comic-book style artworks. We combined inspiration from the two sources to come up with this result! This assignment is due on Wednesday, April 10th.
8th Grade: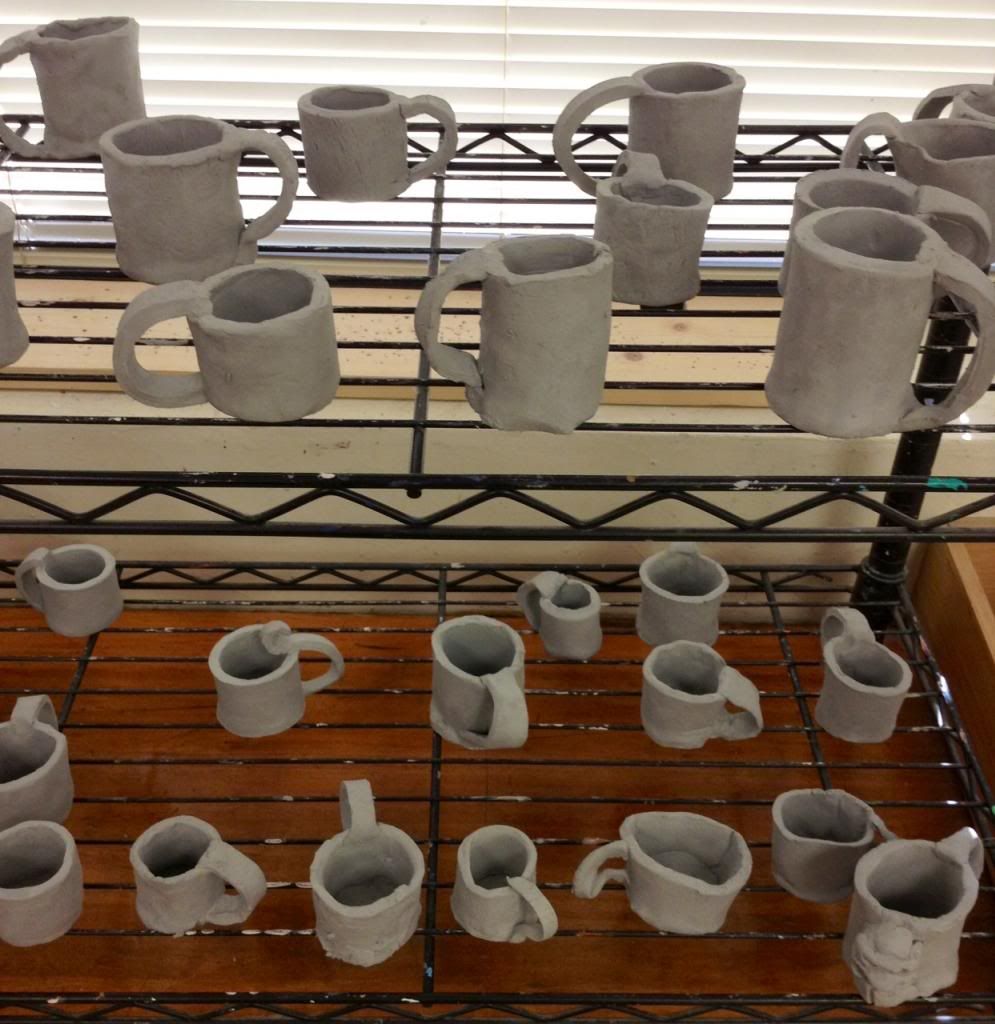 Quarter 4 is well under way now! This week, we started planning for our glazed clay mug ceramic project. As a practice session before beginning our final mug construction, we made "mini mugs" the size of tiny espresso cups! This gives us a chance to try out basic clay construction (rolling out slabs, wedging, score/slip/smooth to attach pieces) so we'll be more proficient when we begin making the larger version.
Some students did begin their large mugs this week - we'll be working on them all next week, and hopefully finishing up construction (with the designs and handles) and setting them out to dry by then.
Also this week, sketchbook assignment #1 was due today - a scene from a favorite book. Next week we'll begin talking about sketchbook assignment #2.
Thanks for another great week!
-Mrs. L.