There is a short schedule today due to the variety show; therefore we didn't get the chance to have student bloggers. We'll try again next week!
6th Grade Art:
(Identities protected for the internet.)
This week, 6th grade students worked on a project inspired by the work of contemporary artist Kehinde Wiley. We took photos of the 6th graders in classical poses from famous paintings, and then students added elaborate ("fancy") patterns to fill in the background and overlap the figure.
We hope to finish these drawings by Monday, and then sneak in one final fun project before the end of the term!
7th Grade Art: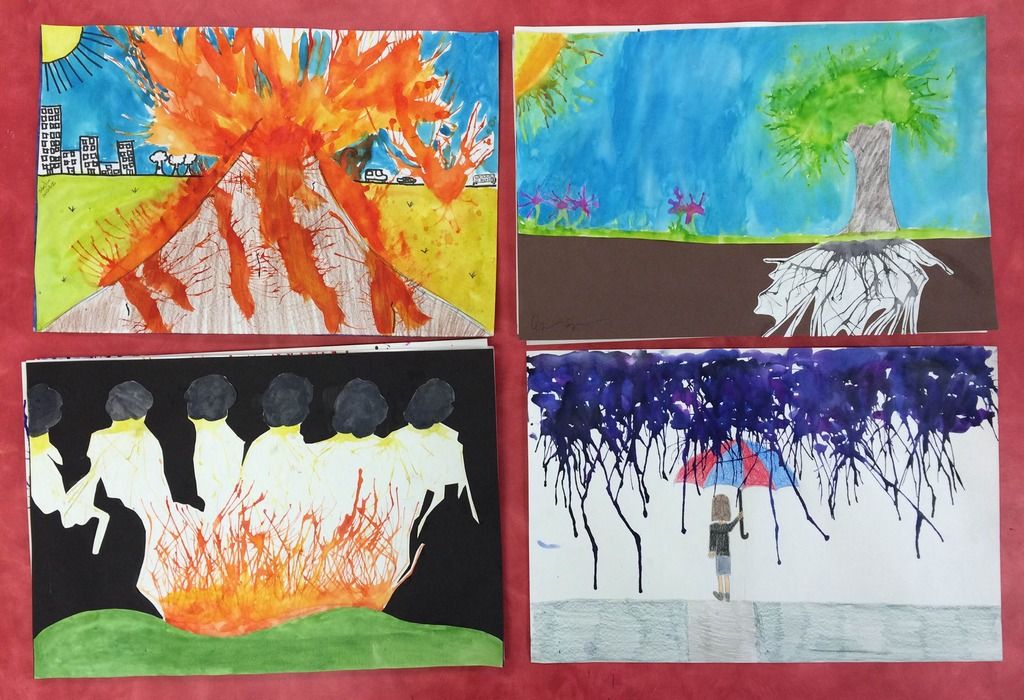 Seventh grade students completed an experimental painting unit with watercolor this week. They used a technique where watercolor paint is applied to the paper, and then blown onto using a straw to create interesting effects. This technique was used to create any composition of the students' own choosing.
Next week (for the last week of art!) we'll do an observational drawing of a soda can, so students need to bring one in for class on Monday, when they will be allowed to drink it in class! Woo hoo!
8th Grade Art: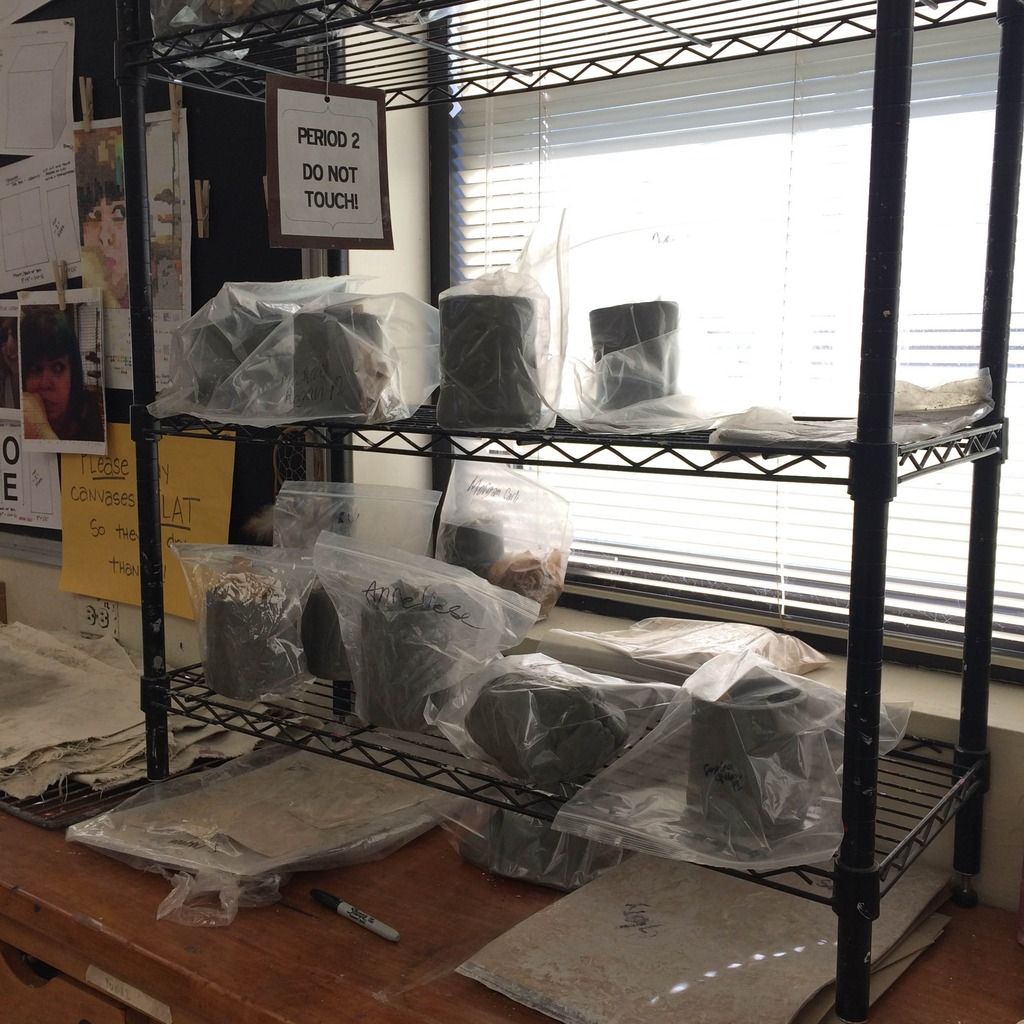 This week, 8th graders began their clay choice project, They get to decide what their finished product will be: a mug, a planter/pot, a box, or a figurative sculpture. No matter what project you choose, the core concepts learned (slab building, rolling a slab, basic clay construction, applied and incised designs) are all the same. Next week we hope to finish these up and have them out to dry.
In other art news...
Today is the variety show! I'm part of a special secret surprise teacher band that will be performing this year! Our first performance is during the school day for students, and we'll have another performance after school.
The agenda cover design contest ended today. Designs that were submitted will now be narrowed down to "finalists," from which the winner will be chosen via a committee of teachers.
Starting Monday, 4/13, eighth grade students have the opportunity to participate in a contest to design the cover of the promotion ceremony program for this year! Designs must be in black and white, and drawn on 8 1/2 by 11 "copier" paper, folded in half. (If you fold your paper like a card, you'll get the idea of the cover size.) You can design your program to "wrap around" to the back, if you choose. Finished drawings should be submitted to Mrs. Leban.
Thanks for another great week!
- Mrs. L.