Remember: Ms. Heuel is currently our student teacher in the art room until May 9th. Mrs. Leban will still be blogging about what's happening in the art room in the meantime, but the day-to-day happenings and lessons are all being run by Ms. Heuel!
6th Grade Art: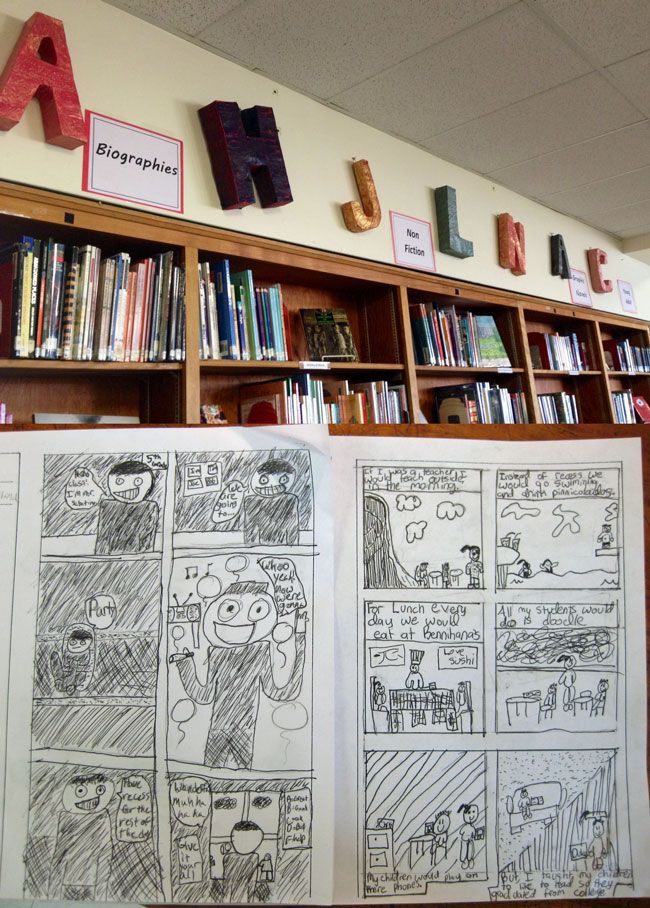 Most sixth grade students have brought home their
block letter sculptures
by now. Have you checked them out on
our Artsonia gallery
yet? I managed to grab about ten sculptures that were left over, and attached hanging wires to them so that they could be hung up in the library! I think they look pretty cool, so if you happen to stop by the Sandburg library, check it out!
Right now in class, we are working on our comic book project!
Our comic book pages are due next Wednesday, April 16th.
At the end of the day, Ms. Heuel will be photocopying and assembling our comic books for distribution on the last day of class (which is next week - whoa!). Be sure to
check your grades on PowerSchool
to make sure that you have all of your artwork turned in for art class!
7th Grade Art: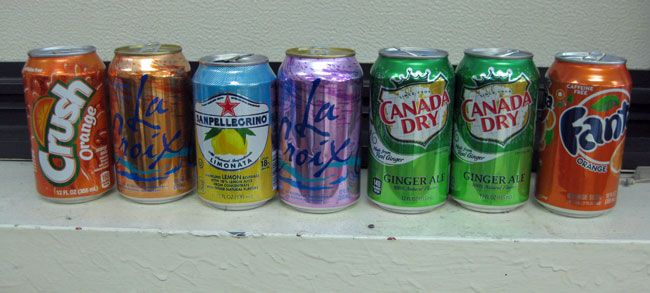 Seventh grade students are currently working on their
"Evolution of a Pop Can"
still-life series drawing. Our last day of art is next week on Thursday, April 17th, so all of our work will be due at that time.
Not only are we working on our pop can colored pencil still-life drawing, we are also in the middle of our
third sketchbook assignment
, which is a
grid drawing enlargement of a comic book panel
. This sketchbook assignment is due next Wednesday, April 16th.
Be sure to check your grades on
PowerSchool
to make sure that all of your artwork is turned in for class, since our last day is coming up really fast!
8th Grade Art:
Check it out! Our clay is out of the kiln from our bisque fire! That means we'll be ready to start glazing our ceramics really soon! Woo hoo!
In class, eighth grade students have begun the pixel portraits unit. For this assignment, students brought in a "selfie" - a digital photo of themselves - which we layered under a grid pattern on Adobe Photoshop and printed out. This grid photo is matched up to 11"x17" grid paper and abstracted into a pixelated version. You can check out some
awesome past versions of this assignment
to get a preview of what this will look like on
our Artsonia gallery
here.
In other art news...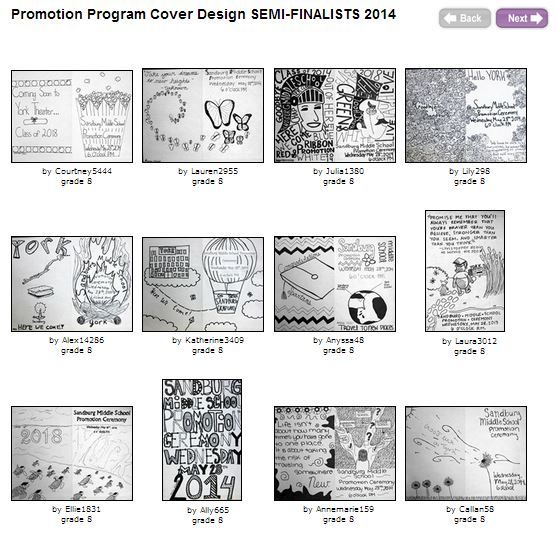 The
semi-finalists
AND
six finalists
have been determined for the 8th grade promotion program cover contest! Go check them out on Artsonia to see what the possibilities are!
Also, there is a contest going on right now for 6th and 7th graders to design the cover of the agenda for next year! Wouldn't it be awesome to have your artwork on EVERYONE'S AGENDA to be seen by everyone for the ENTIRE school year? Details below:
If you have any questions, please feel free to
email me
.
Thanks for another great week!
- Mrs. L.