Remember: Ms. Heuel is currently our student teacher in the art room until May 9th. Mrs. Leban will still be blogging about what's happening in the art room in the meantime, but the day-to-day happenings and lessons are all being run by Ms. Heuel!
Today is the last day of art class for Term E 6th & 7th grade classes. There is also no school on Friday this week!
6th Grade Art: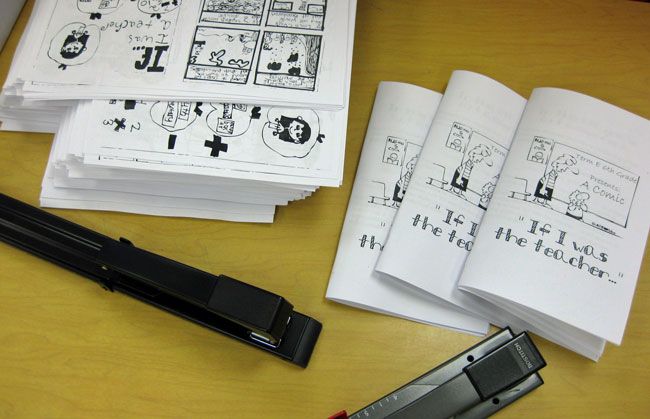 This week was the last week of art, so we spent our days working hard on our
comic books
so that the individual pages would be finished on Wednesday for photocopying. Today is the last day of art for 6th grade "E" Term classes, and we celebrated by assembling our final class comic books!
Our theme is: "If I was the teacher..."
Also due today is Sketchbook #3, our
wooden manikin sketches
. We cleaned out our art drawers and packed up all of our things for the year! Can you believe that the time flew by so fast? Seventh grade will be here before we know it!
Be sure to look on
Artsonia
for your final artworks to be posted
on our gallery
! There will also be a .pdf digital version of our comic
on the 6th grade webpage
for viewing on iPad/other e-readers very soon!
7th Grade Art: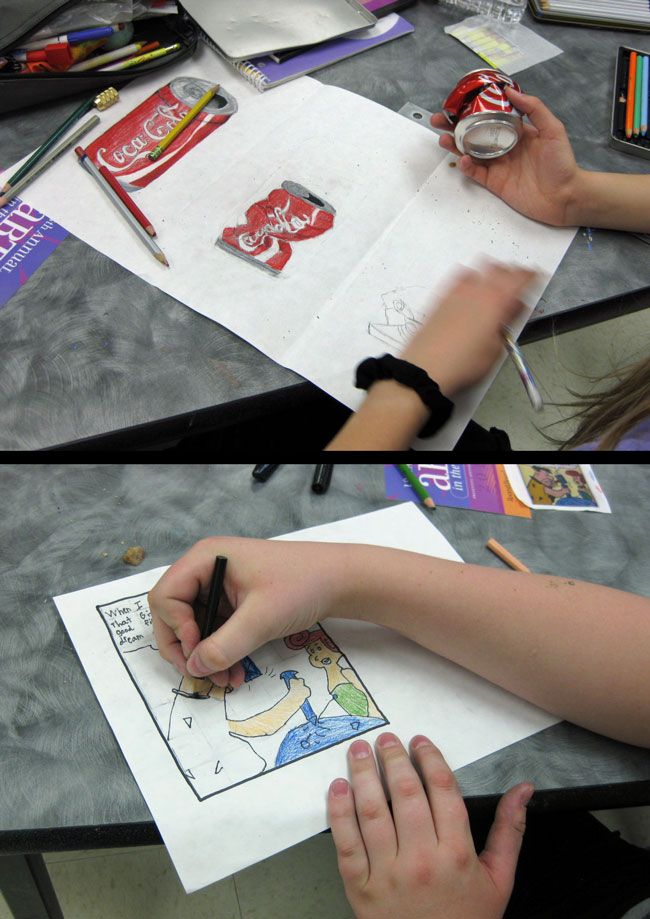 This was also the last week/last day of 7th grade art classes. Students turned in their
"Pop Can Evolution" drawings
, and their
comic panel enlargement drawings
. Students who had finished all of their work early were able to try out a fun 1-day scratch-art activity from Ms. Heuel.
Just like 6th grade, be on the lookout for your final artworks to be posted on
our Artsonia gallery
very soon!
8th Grade Art:
Eighth grade students have been hard at work on their
Pixel Portrait drawings
, but this week was a little bit unusual for us... Tuesday was a short class due to an assembly, and Thursday (today) was no art class due to a field trip! So, with Friday off of school, this week was really only about 2 1/2 days long for 8th graders! But we make the best of it, as we always do...
Next week, we'll be finishing up our
mini mugs
for Art in the Park, because it's coming VERY SOON! See below!
In other art news...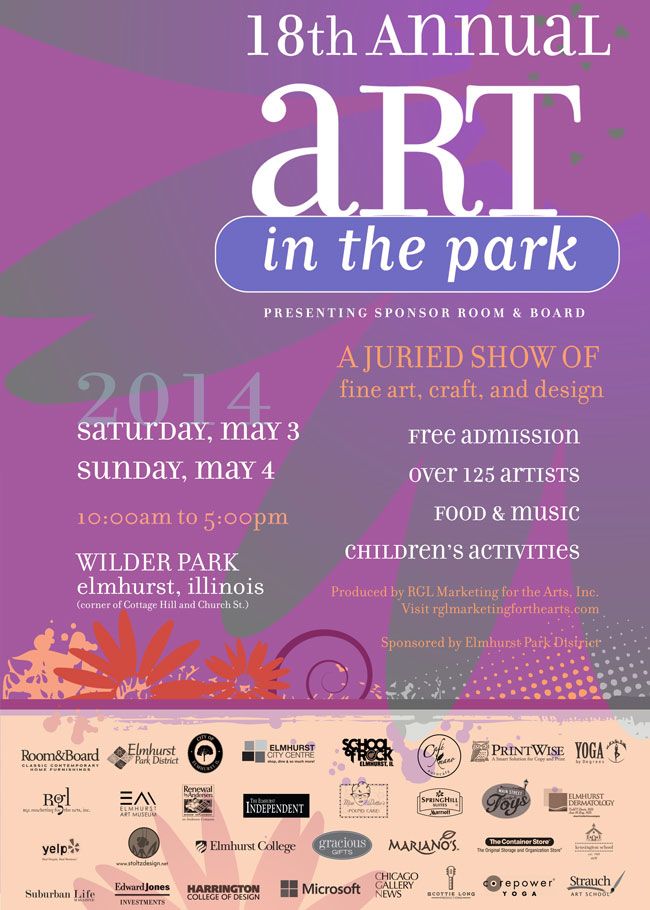 May 3rd & 4th is Art in the Park! Sandburg Art will have a tent, and we'll be selling our mini mugs and crocheted donuts by Ellie for $5 each to support the UCCA food pantry.
I am looking for parent/student volunteer teams to help man the tent for one-hour shifts. If you are willing/able to do so, please contact me via email and I can send you details.
Our annual K-8 art exhibition at the Elmhurst Art Museum will be going on at the SAME TIME as Art in the Park! Eighteen students from Sandburg will have artwork on display:
6th Grade: Natalie R.
7th Grade: Holly F., Riley H., Sam P., Michaela W., Emma C., Rachel S., Molly C., Jack R., Mary Brynn R., Kailee S.
8th Grade: Lauren V., Grace V., Julia R., Tessa V., Gracie T., Katharine B., Esther P.
Congratulations to all of these AWESOME student artists! You guys rock!
Thanks for another great week!
- Mrs. L.