6th Grade: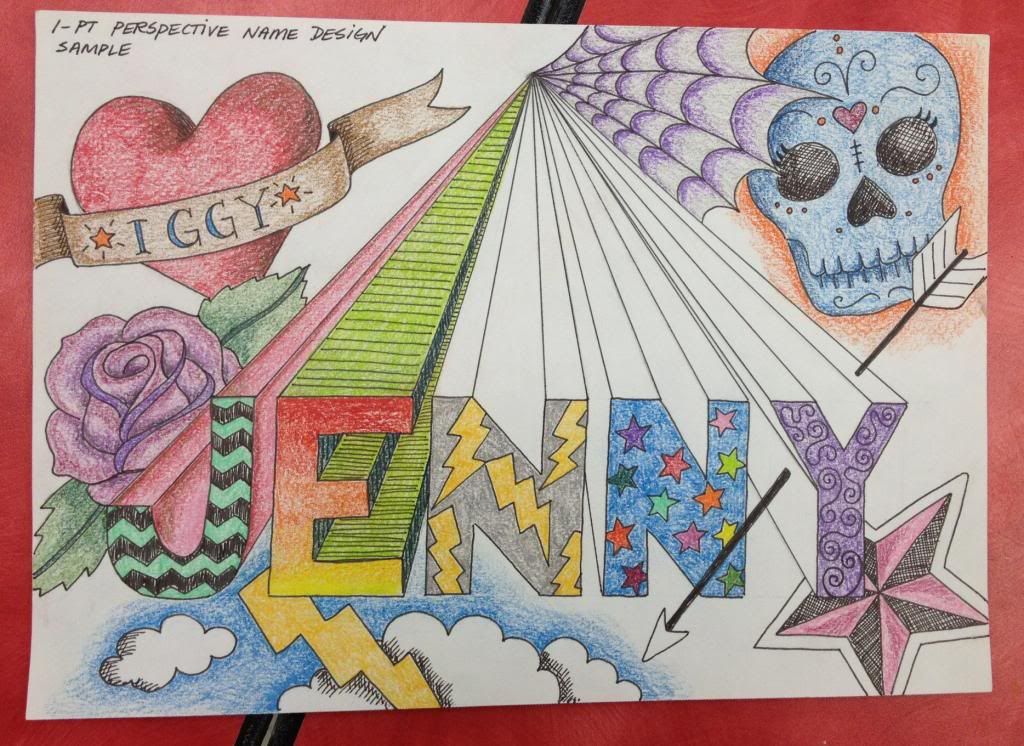 This was another short 4-day week! We finished the instructions for our 1-point perspective name design drawings and had a good chunk of work time to make a lot of progress on it! These drawings are due this Monday, March 4th.
On Thursday, we began the first steps of our paper mache sculpture project. Next week, we'll finish up the basic cardboard construction even though it's ISAT week and classes will be very short!
7th Grade: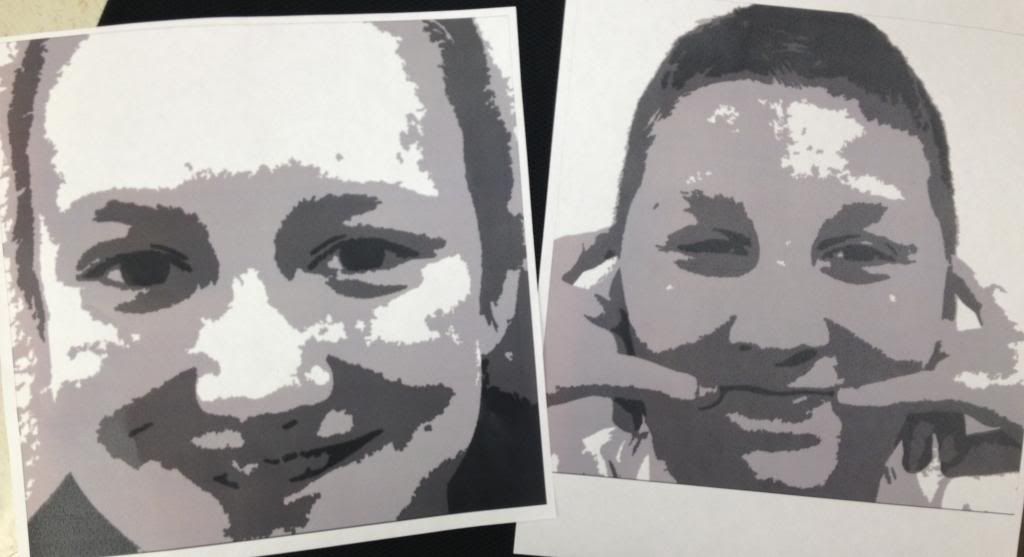 This week, seventh grade classes had a bunch of time to make progress on their first sketchbook assignment - a 2-point perspective surreal landscape. We even watched
a fun video all about Surrealism
to help inspire us! Students took their drawings home over the weekend to finish up, since they're due this Monday, March 4th.
Students also used Adobe Photoshop software to alter photographs of themselves that will later be used for our painting project (see sneak peek above)! We'll continue more on this project next week...
8th Grade:
8th grade students are doing (what feels like) a million things at one time! Our mugs are currently awaiting glaze firing in the kiln, and we've started painting our plaster animal heads. We also just started our final sketchbook assignment - a design for the 8th grade promotion ceremony cover! (
Side note: I "made up" the promotion ceremony date above as a placeholder for the actual date once it's decided. This may not be the actual date!
)
FYI - Sketchbook #4 will be due on Monday, March 11th for 8th grade students.
Thanks for another great week!
- Mrs. L.