TODAY IS THE LAST DAY OF ART FOR TERM D 6th & 7th GRADE CLASSES!
Starting on Tuesday, there will be all new 6th & 7th grade students in class. If your student is currently in art, please find out which Unified Arts class they're going to next!
6th Grade:
We ran out of time on our pen & ink animal drawings; therefore, we were unable to cut them out and glue them to colored paper. Instead, we used the final couple of days to really concentrate on our pen & ink use to make our drawings really nice and neat and detailed! Finished drawings will be up on Artsonia soon - probably next week!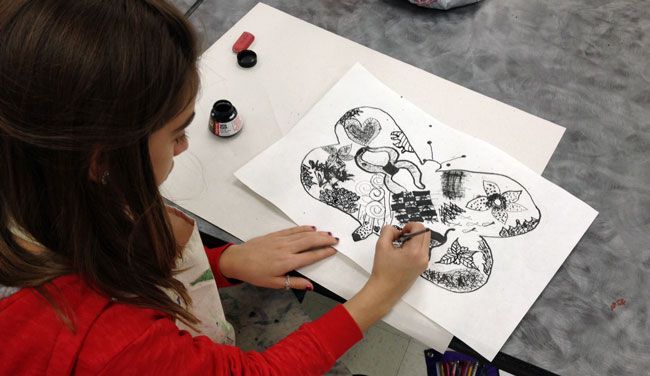 7th Grade:
Our last week of class was spent creating circular weavings on old CDs! We love finding ways to create art out of materials that have been re-used and/or recycled. The finished weavings will be joined together to create a large panel, which will be put on display here at school!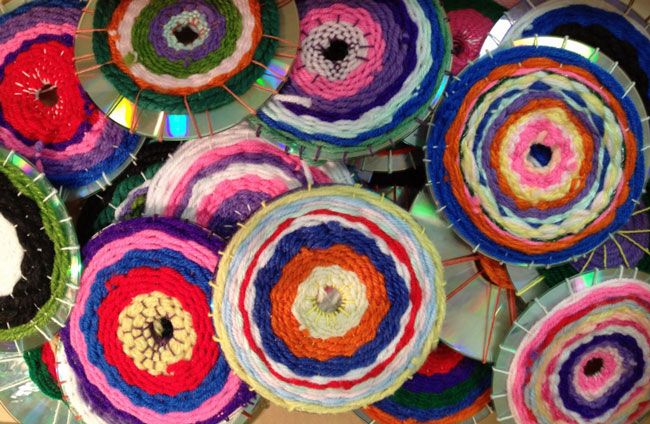 Our third sketchbook assignment (a comic strip panel enlargement) was due today, our last day of class. These projects have already been graded, but will take about a week or so to show up on Artsonia - so be on the lookout!
8th Grade:
On Monday, Ms. Best played an art game with us all about art vocabulary, then introduced sketchbook assignment #3: a drawing of a fear. This assignment is inspired by Expressionism, which tries to convey emotion through the artwork.
On Tuesday, we attempted to finish our plaster application on our faux animal head sculptures. We'll be taking a short hiatus on this project, but we'll be coming back to it eventually...
Wednesday through Friday, we worked on glazing our clay mugs! After painting our bisque-fired mugs, we apply the glaze with paintbrushes. These mugs will go BACK into the kiln, where the glaze will turn vibrant and shiny after firing.
Next week is POTTERY WHEEL WEEK! So exciting!
Thanks for another great week!
-Mrs. L