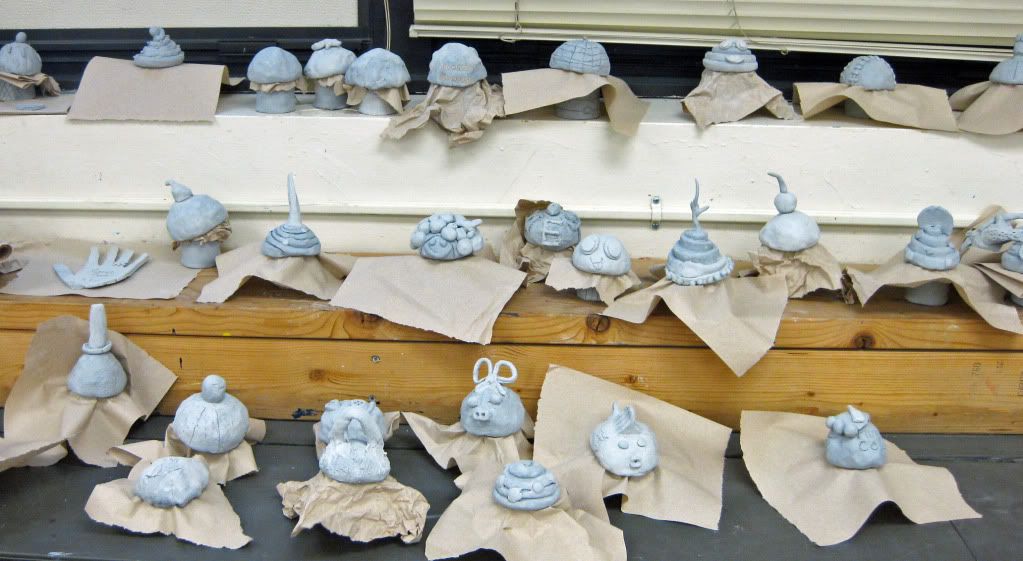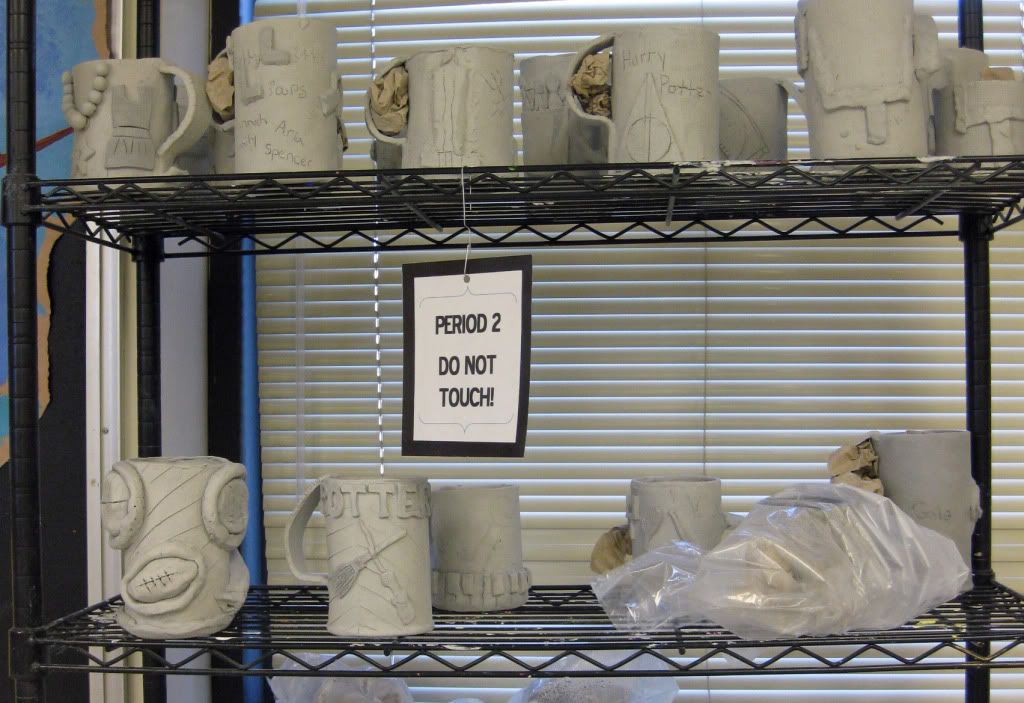 Seventh and eighth grade students are nearing the completion of their first clay constructions of the year, which means it's time for the first firing of the year!
Seventh grade is working on tiny clay cupcake sculptures that double as keepsake boxes. This is a project we did in seventh grade last year, too.
Eighth grade is completing an entirely NEW project. They're making functional mugs that will be glazed (and food safe for drinking), so that they can use their mugs in the library for hot chocolate during silent reading classes! To keep with the "reading" theme, mugs have been decorated with designs and symbols relating to a favorite book or book genre.