Mr. Burgett, our Industrial Technology teacher, hung up some Pop Art prints made by art students a few years ago. We studied hand tools, and drew them up close before making foam printing plates and printing our images in bright colors. One of each print was saved and given to Mr. Burgett (you know, since they work with hand tools in that class and all...).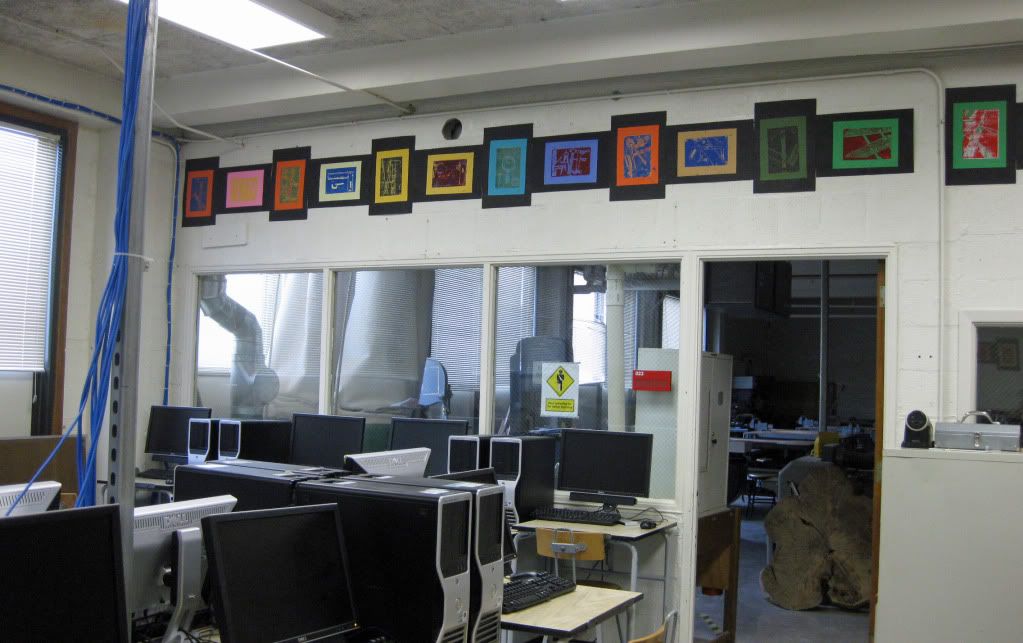 I love how the images make a bright and cheerful border around the CAD lab! When I came in to photograph the final display, he told me that he was going to LEAVE them up, since they make his room look so nice!
Yayy! I say there should be art for every classroom!