6th Grade Art:
Abby's Chihuly-inspired abstract flower!
"This week was really exciting because we got to start a new Chihuly Flower project and we get to hang them from the ceiling of the cafeteria.So to make the Chihuly Flower you need to draw a design of a piece of plastic and paint it what ever color you want but make sure you can see through it. then you need a blow dryer craft thingy from the craft store and a cardboard tube and take the plastic and rubber band it around the tube and start blow drying it and then take it off and there you have it, a Chihuly flower. ;)"
- Abby H, Period 8
7th Grade Art: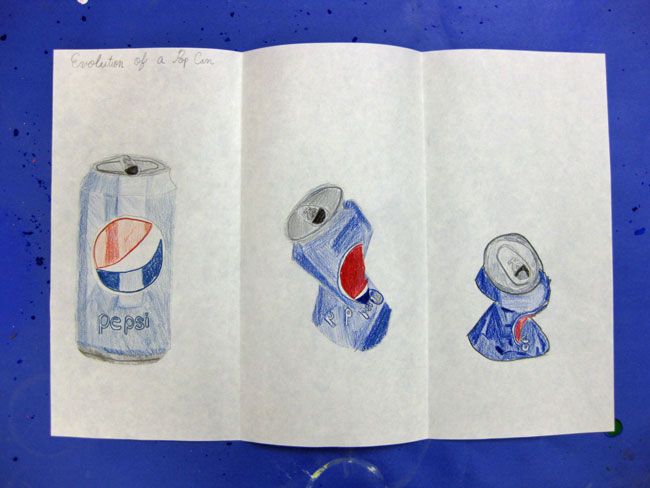 Alexsija's "Evolution of a Pop Can" drawing
"This week in art class, we worked on still life drawings. We practiced still life by drawing soda cans. The first day we started by drawing the basic shape of the can, then slowly, we added more detail. We used different shades to show lighter and darker parts of the can, the highlights and the shadows. It taught me a lot about how to draw with dimension and depth."
- Alexsija I, Period 5
8th Grade Art: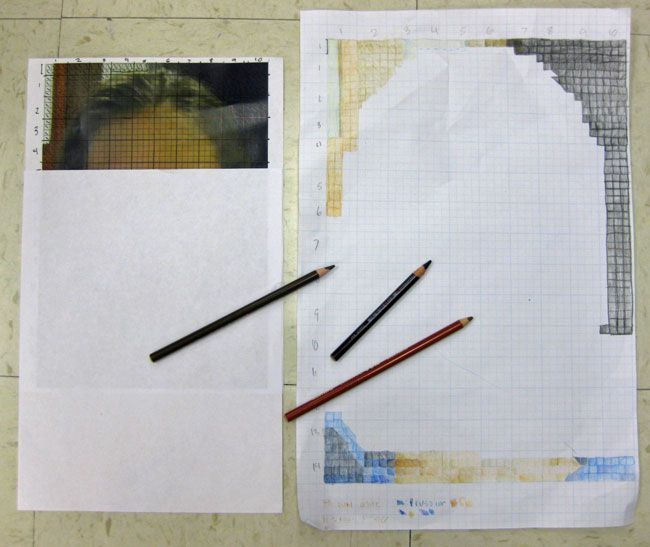 Emma's work in progress...
"This week we worked on our pixel portraits, pixellated drawings of our faces. I started mine by working on the areas that were all one color, then began working in rows across the bottom. We worked on these every day this week, and so I've gotten pretty far on it."
- Emma R, Period 1
In other art news...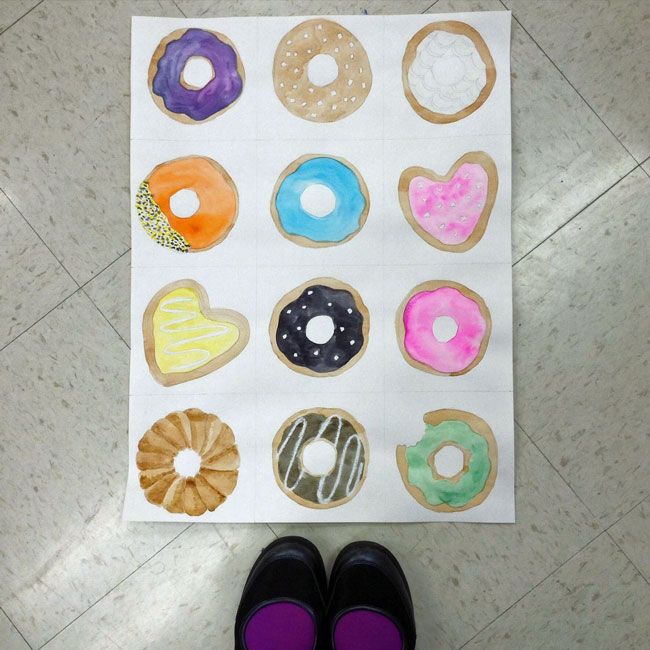 Happy Valentine's Day tomorrow! I hope you're doing something fun to celebrate! I'm working on this fun (and sort-of Valentine-y) painting of donuts using mostly watercolors, and some other mixed media. Notice the heart-shaped ones? Yum!
Thanks for another great week!
- Mrs. L.