Next week is the last week before winter break - and the last week of art for ALL current classes! Needless to say, we are SUPER BUSY trying to finish projects and get grades turned in!
6th Grade: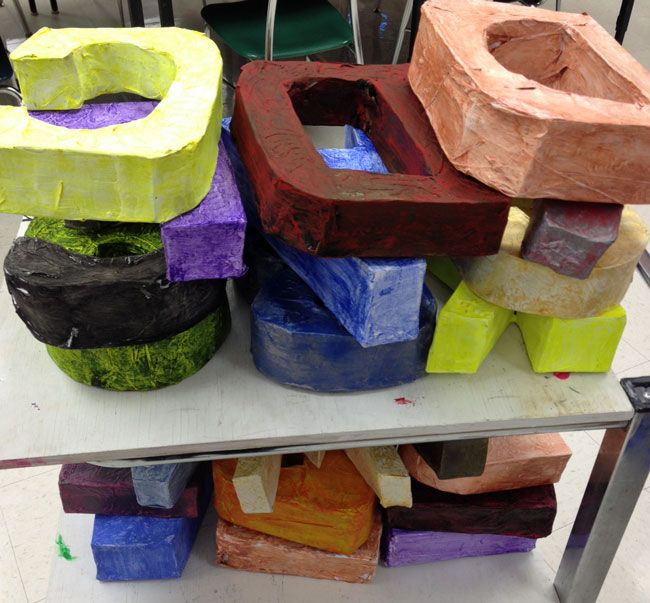 This week, we FINISHED our paper mache letter sculptures. In the picture above, you can see them stacked up, waiting to be graded, photographed, and uploaded to Artsonia! Also this week, we started our final sketchbook assignment: a wooden manikin drawing. This drawing will be due next Thursday (Dec 20). Next week, we will work on various drawing skills and practice some new drawing techniques. Each day will have a different focus until the end of the term.
7th Grade:
Seventh grade classes have now finished their graphite grid drawings (check them out in
our Artsonia gallery here
!) and we've begun a new final painting project: self portraits! It'll be really short, and we'll be able to finish by the end of this week. Unfortunately, we don't have time to complete a still life painting (as previous terms have done), but I think I like this alternate project even better! We're still completing a painting unit, and we're still covering the concept of mixing tints and shades of paint colors. Score!
Also, our second sketchbook assignment (a black and white op-art inspired design) was due on Friday, so look for those grades and another accompanying Artsonia exhibit real soon!
8th Grade:
Eighth grade students are finishing up EVERYTHING right now! Our plaster animal "faux taxidermy" heads just got their hanging wires yesterday, and I just unloaded the final kiln firing for glaze today! So, this means a lot of grading/photographing/uploading to Artsonia for me, but it also means that 8th grade students will have lots of fun projects to bring home real soon! Awesome!
In Other News...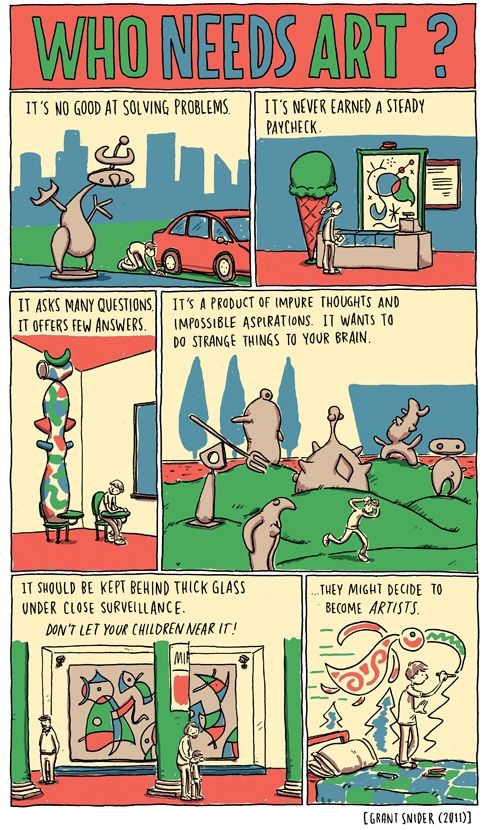 Thanks for another great week!
- Mrs. L.